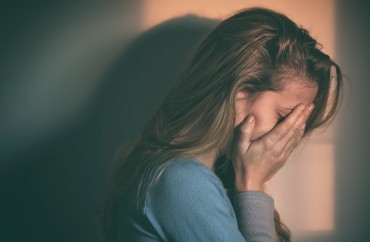 At UNC, police increase patrols and discuss extra safety measures after recent attempted kidnapping and rumors of more rattle students
Sarah Clark* can recall the "typical Friday night" that changed her life forever.
"I was walking to my friend's house, and I was even with a bunch of other girls," said Sarah, a freshman at the University of North Carolina Chapel Hill.
The group headed down popular streets flanking the campus, a residential neighborhood peppered with shops, restaurants and pubs. The ladies laughed, checked their cell phones. Not a care in the world. It was just another Friday night in early November in their North Carolina college town.
As they walked, Sarah ended up out in front of her cluster of friends. It was then, out of nowhere, that a large man in dark clothing abruptly appeared. He grabbed Sarah's upper body with one hand and pressed a gun against her stomach with the other.
Sarah says she remembers screaming and trying to push the man off with all the strength she could muster. Her attacker, undeterred, muttered what he planned to do to her as he kept his grip.
Sarah's friends froze behind her, shock gripping them.
"It all happened so fast," Sarah recalls.
But a bright set of headlights coming down the street punctuated the scene. The driver, looking out his window, noticed what was going on. He slowed, shouted at Sarah and her friends to get in. Sarah knew she had to act. She wrestled free and sprinted to the car with her friends as her attacker disappeared into a dark patch of trees nearby.
A 911 call made by her friend suggests the passerby, something of a Good Samaritan, showed up right on time.
"There was somebody driving by in a car. We got in their car really quickly. But, the man came out of an alley with a gun and tried to grab us," Sarah's friend had told dispatchers.
A few hours after the attack, a campuswide warning from the university's alert system warned of a "heavyset black male" in the area.
"The victim reported that the man had been armed with a silver handgun and attempted to force her into a white 2000 Mitsubishi Galant," it continued.
The alert rattled students on their way home from a night of revelry. Soon after, Keith Robert Webster Jr. was arrested. He has since been charged with attempted kidnapping.
Sarah said her experience has taught her something like this can happen to anyone.
"It was just a typical Friday night," she said. "I was walking to my friend's house, and I was even with a bunch of other girls. Thankfully I wasn't alone, but it really made me realize how easily we take our personal safety for granted."
Remain vigilant
Some students say they believe criminal gangs near Chapel Hill have set their sights on college students.
That sentiment spread on campus late last month after a student apartment complex dispatched an email to residents about a possible security concern that a local "gang" had attempted to kidnap students. The email stated a social media post warned students to call 911 if they heard someone yelling "help me" outside, that it might be a deceptive trap to lure students outside.
Although the rumor remained unconfirmed, it stoked students' fears further.
Meanwhile, campus police have upped foot patrols in the downtown district Thursday through Saturday nights, when most students are out. Officials also plan to review recommendations from campus safety groups.
Some community and student leaders have suggested on-campus cameras to deter criminal activity. Other ideas include more street-lighting and an improved nighttime transportation system.
All good ideas, but students must also remain vigilant, police say.
"These efforts should not lead people to take their personal safety less seriously," Chris Blue, chief of the Chapel Hill police department, told The College Fix. "One of the things we have to remember is to not take our personal safety for granted."
Safety tips
Blue said one of the best ways for students to stay safe is communication.
"The first and foremost golden rule is to always let people know where you are going," he said. "It's just a good practice."
What's more, it doesn't hurt to have some sort of protection on hand, he added. For example, mace.
"It's always smart to have some kind of self-defense tool," he said. "Though, just like a gun, you should know how to use it and use it in compliance in the law. Be proficient with it. Always test it out."
More sound advice? "Run like crazy."
"People who are gifted and talented marksmen have difficulty hitting a moving target," Blue said.
He also cited alcohol in the effort to keep students safe. Blue said drinking too much alcohol can interfere with mobility, reaction time and judgment.
"If you're going out and drinking, always have someone responsible with you, whether it's the designated sober friend or simply the friend who volunteers to stay the 'most' sober," he said.
He also advocated having a light handy.
"A flashlight is always a good thing to have with you," Chief Blue said. "If you don't have one on you, you can always take advantage of the flashlight app that many smartphones enable."
*Sarah Clark is a pseudonym. Image is a photo illustration.
Like The College Fix on Facebook / Follow us on Twitter
IMAGE: Shutterstock