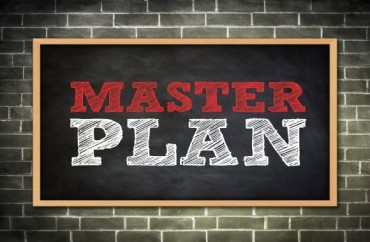 It's only taken about a year, but racial healing is almost upon us.
According to the Yale Daily News, the Yale Council of Masters has recommended to President Peter Salovey that the title "master" be among the forthcoming name changes at the school.
The Council originally had voted in November to retain the title, but "in the aftermath of the protests, the council re-voted in favor of eliminating the title."
A student poll taken in September resulted in 58% favoring retention of the title "master." However, like the first Council vote, the poll was taken prior to campus protests.
The movement to change the name began when Pierson College's Stephen Davis, citing "deeply problematic racial and gender hierarchies associated with the title," informed students not to refer to him by "master."
The ultimate word on the decision to eliminate "master" rests with the Yale Corporation.
While the specific timeline of the council's recommendation is unclear, Yale College Dean Jonathan Holloway told the News in December that the council planned to submit a recommendation to Salovey by the time winter break ended in mid-January, with the understanding that it would be presented to the Corporation.
RELATED: 'Deeply problematic' regarding race and gender: Yale professor does away with title of 'master'
Salovey told the News on April 10 that the names of the two new residential colleges, as well as the fate of Calhoun College and the title of "master," will be announced all at once, sometime before final exams. Interviews with Woodbridge Hall officials, Corporation members, vice presidents, residential college masters and faculty members revealed that the circle of individuals directly informed of the decisions still remains small — not even masters know whether their term of address will be altered.
Fellow Ivy League schools Harvard and Princeton terminated "master" last fall in response to student protests.
RELATED: Racism ended: Harvard masters reach name change decision — now called 'faculty deans'
RELATED: Yale officials 'silent' on the issue of changing 'master' title
Like The College Fix on Facebook / Follow us on Twitter
IMAGE: Shutterstock