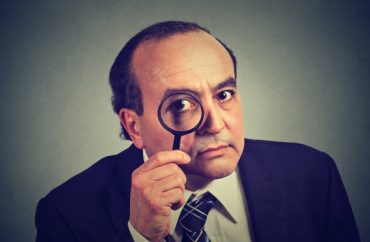 After almost a year, investigations into an alleged noose at a Johns Hopkins University construction site have come to a close.
Earlier this month, university officials notified the student body that the FBI "was unable to find sufficient evidence to pursue charges," the News-Letter reports.
A separate investigation by JHU's Office of Institutional Equity came to the same conclusion.
A contracting company discovered the "noose" last July on the site where a campus engineering lab was being renovated. Interestingly, no photographs of the "noose" were ever provided.
Upon news of the "noose's" discovery, JHU President Ronald Daniels immediately declared that the university community considers "such racist imagery horrifying and repugnant and a direct threat to the Black community at Johns Hopkins …" Vice President Daniel Ennis added "acts like this have no place in our society."
The FBI noted that COVID-19 added to the length of the investigation.
MORE: 8 times 'nooses' on campus turned out to be hate crime hoaxes
The university implemented several measures in response to the "noose" while the investigation was ongoing:
Among these efforts is the establishment of new requirements for reporting instances of discrimination by third-parties or construction professionals in University facilities.

In an email to The News-Letter, Assistant Vice President of External Relations for the Office of Communications Karen Lancaster shared a letter sent to all Hopkins contractors and consultants explaining these new requirements, which include rules that firms must report incidents related to safety, diversity and inclusion immediately and notify Hopkins security of all safety concerns.

Additionally, the University posted Speak2Us hotline posters at all construction sites to facilitate reporting of incidents and launched a work group for the purpose of developing non-discrimination, diversity and inclusion guidelines for the University's vendor contracts.
Some students remained skeptical.
"I don't know how far the University went in terms of its investigation, but I feel that with the reputation that Hopkins has and its standing in the state of Maryland, I think more could have definitely been done," said Feven Welde, a member of the Black Student Union and Female Leaders of Color. "It should have been dealt with in an efficient manner and right away."
The Men of Color Hopkins Alliance's Kareem Chambers said it "seemed like [the university] brushed it off with no real afterthought and no consequences."
JHU administrators Bob McLean, Connor Scott and Shanon Shumpert offered their assurances in a campus-wide email:
"We know that these actions do not erase the trauma many members of our community felt upon learning that such horrifying racist imagery was found in our midst […] but we hope they serve to strengthen the effectiveness of our commitment to fostering equity, justice, and humanity at our facilities."
MORE: Black Penn State profs report 'noose' behind house; ends up being part of neighbor's swing set
IMAGE: Shutterstock.com
Like The College Fix on Facebook / Follow us on Twitter