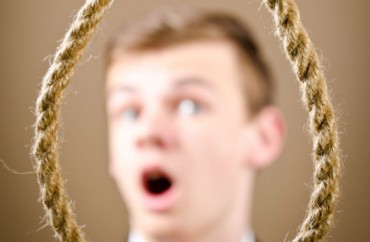 To be fair, the rope found in Garage 4 of the Talladega Superspeedway, the one that made national headlines recently, was tied like a noose even though it was being used as a garage door pull down since at least October 2019.
But whatever you think of the NASCAR noose controversy, there's no shortage of campus noose hate crime hoaxes over the years.
Consider these:
Witnesses say Stanford University noose likely was used 'to hang ornaments'
AUGUST 2019
A noose hanging from a large bush in front of an undergraduate theme house at Stanford University thrust the campus into a massive scene of racial unrest after it was reported as a hate crime, but a subsequent investigation uncovered the rope had likely been dangling there for at least five months and may have been used to hang ornaments.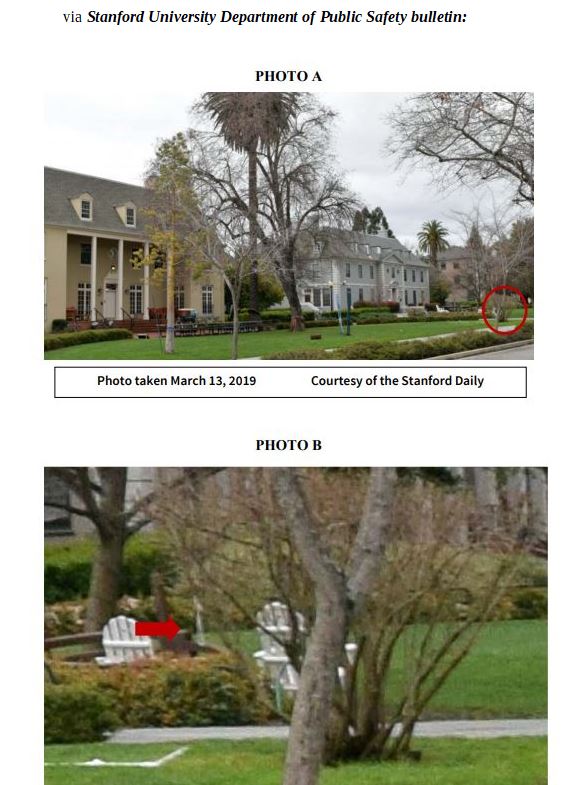 'Noose' at University of Michigan hospital was a fishing knot
JULY 2019
Police at the University of Michigan have determined that a "noose" discovered by a pair of University Hospital employees was neither a noose nor a hate crime. The "noose" actually was a fishing knot; an employee on break was practicing tying the so-called "Uni Knot" for just that activity.
Wake Forest student cowboy costume's lasso accused of being … a noose
FEBRUARY 2019
A photo of an "unidentified male" donned in what appeared to be a "noose" at a campus Subway was uploaded to Snapchat where subsequent screenshots caused a furor around campus. But the bias incident group concluded the person in the pic was "impersonating a cowboy by wearing a Western-style shirt with part of an American flag on it and a lasso across his chest and shoulder."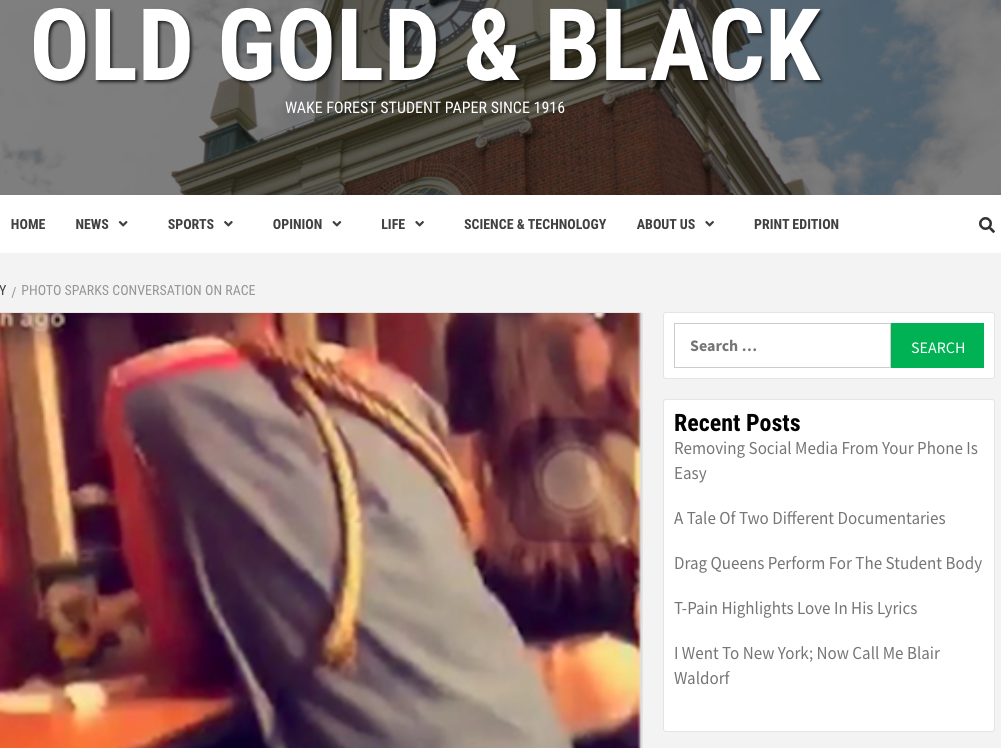 'Nooses' at University of Delaware turn out to be leftover decorations
SEPTEMBER 2015
Some students discovered three "nooses" near the hall where the Black Lives Matter group had protested a conservative commentator the day before. Except that the objects were not nooses; after an investigation, they were determined to be "remnants of paper lanterns" leftover from a previous event.
'Noose' that turns out to be lost shoelace causes uproar at Michigan State
OCTOBER 2017
A Michigan State University student who lost a pair of shoelaces probably had no idea the item would end up causing quite a bit of racial consternation. MSU President Lou Anna Simon released a statement noting that "a student reported a noose was hung outside of her room." In the message, Simon praised the "courage" it took for the student to report it. Except that the "noose" turned out to be … one of the shoelaces another MSU student had lost (and who happens to live in the same dorm). Campus police noted they believe another student had picked up the shoelace and placed it on a stairwell door handle.
Duke noose incident called an inside joke that went horribly wrong
MAY 2015
The Duke University community can rest assured that the KKK isn't running around campus, as if that was ever a threat in 2015. The Chronicle reports that the administration has determined the noose hanging from a tree last month "was caused by a lack of cultural awareness and was not a statement related to racism." Or a hoax, as suggested by the school's earlier refusal to identify the perp's motivation.
Toilet paper noose at Michigan State actually just a Halloween prank
OCTOBER 2019
An alleged "act of hate" at Michigan State University has since been revealed as a Halloween prank gone wrong. The culprits came forward and insisted there was absolutely no racial intent whatsoever, it was a decoration that was misinterpreted. Initially the lengthy crumple of toilet paper with looped ends taped to the dorm room door of two black students was described as a noose. "MSU Police and members of the Residential and Hospitality Services team responded immediately. After initial discussions, other student residents came forward and volunteered that they had taped up decorations in the hall as part of what they referred to as a Halloween prank, which were not meant to offend anyone or denote any racial bias and were not intended to resemble a noose."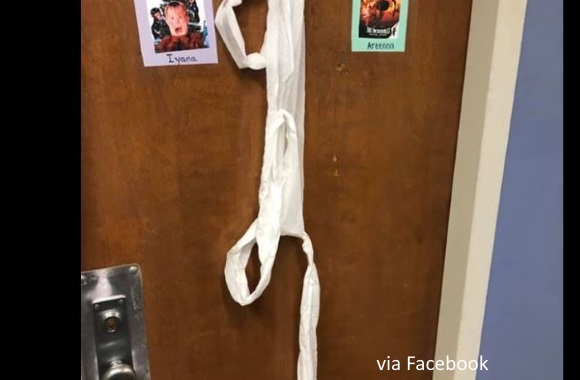 DePaul freaks out over rope on the ground, calls it noose
MAY 2016
A few days after the DePaul College Republicans hosted anti-feminist firebrand Milo Yiannopoulos – an event taken over by black protesters – the Catholic university said it was investigating "multiple reports" that a noose was found on the Lincoln Park campus. A picture of the alleged noose circulated among students, though it consists of an untied rope lying on an unmarked sidewalk. Students reported finding the noose hanging in front of Sanctuary Hall. According to a description of that dorm, an employee staffs the front desk at all times, raising the question how someone could hang a noose unnoticed. Students must pass through a gated entrance and swipe a keycard to get into the building.
MORE: Here are 50 campus hate-crime hoaxes The College Fix has covered since 2012
IMAGE: R. Badowski / Shutterstock
Like The College Fix on Facebook / Follow us on Twitter