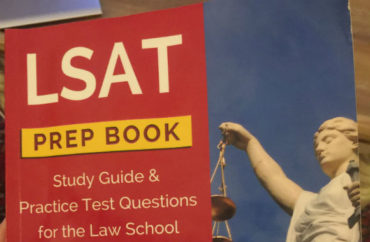 The American Bar Association will consider a recommendation to eliminate the standardized test requirement for law school admissions.
The ABA will consider nixing the tests at the request of a committee within the greater organization.
Although the decision is not final, indicators point to a future in which the Law School Admission Test or Graduate Record Examination may no longer be required for admission to law school.
The ABA announced it is reviewing the recommendation in an April 25 memo, which stated that after various meetings, the Strategic Review Committee suggested the change to a test-optional policy. However, the memo states that law schools are free to continue using standardized exams in their admissions practices.
The ABA has been considering a revamp of its law school admissions recommendations for quite a while. It tasked the committee with investigating the possibility of changing recommendations regarding entrance exams in 2018. The prospect of abolishing the LSAT requirement was so controversial that the ABA initially did not pursue it.
However, in 2020 the organization organized a roundtable to discuss the necessity of the LSAT in admissions. In November 2021, the council voted to allow schools to use the GRE for admissions purposes along with the LSAT.
According to the memo, the committee has recommended the elimination of a "valid and reliable" entrance exam requirement. This would effectively make law schools test-optional, freeing them from having to use the LSAT or GRE when evaluating applicants.
The policy recommendation has a long way to go before its adoption. Later this month, the ABA will meet and vote on whether to approve the recommendation. If approved, the association will potentially send the policy out for public comment.
The ABA did not respond to a request from The College Fix seeking comment.
Although some law schools have publicly announced they are moving away from LSAT requirements by allowing applicants to use the GRE, there are signals that law schools are squeamish about changing established admissions practices. A Kaplan survey of anonymous law school administrators showed a preference of LSAT submitters.
"Individuals with an LSAT score will probably need to wait less time to receive an admission decision … because the individuals who evaluate the application for admission have more faith in the validity, reliability and minimization of standardized testing bias that accompany the LSAT," an admissions officer told Kaplan.
This hesitance to remove the LSAT from law school admissions tracks with the known predictive ability of the exam.
The LSAT predicts law school grade-point average better than performance in undergraduate coursework. The LSAT also strongly correlates with bar exam passage rate.
Although standardized tests such as the LSAT are falling out of favor, not everyone is on board with the test-optional push.
Stanford Law School student Tim Rosenberger said he believes the LSAT is a necessary tool in admissions.
"Standardized tests, like the LSAT, give students another avenue to demonstrate their readiness for law school," Rosenberger told The College Fix via email. "Without the LSAT, admissions offices will miss out on talented students who aren't from the 'right' schools or jobs, and who don't have the right connections or pedigrees."
MORE: Standardized tests aid minority students by measuring academic college preparedness
MORE: MIT reinstates SAT, ACT requirement: 'research shows standardized tests help'
IMAGE: Dana Priotta
Like The College Fix on Facebook / Follow us on Twitter