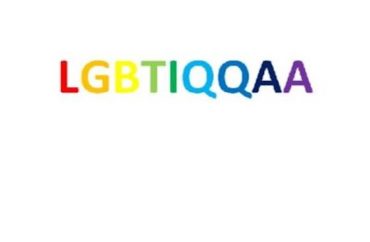 'Being LGBTQ is ostracizing and incredibly lonely'
Students at Washington DC's American University are upset that a new campus wellness center doesn't cater to each individual letter of the LGBTQ+ abbreviation.
Specifically, the Center for Well-Being Programs and Psychological Services' "one-size-fits-all" approach doesn't meet its goal of being an "affirming space" nor its "equitable mission," The Eagle reports.
AU sophomore Allen Flint said that since "being a lesbian or trans or ace [asexual] are all different experiences," the center in its current incarnation "overlooks the considerable needs" of individual students.
Junior Rohan Singh agreed, saying "if you're still not meeting the needs of LGBTQ+ people then [the center] doesn't do anything; you're just wasting money and time."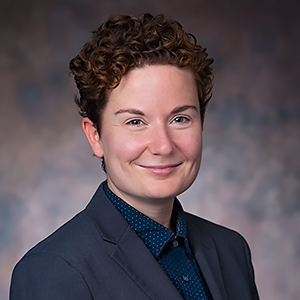 AU's Tanja Aho of the Critical Race, Gender & Cultural Studies Department (pictured) also agreed, saying "their" students "tend to be queer and disabled, queer and neurodivergent, queer and students of color, queer and first-[generation] students."
Aho added the AU center's approach is not atypical.
MORE: Harvard med class focuses on LGBTQIA+ 'infants' and older
Universities "tend to under-resource multiply [sic] marginalized student groups" and don't "consider the numerous structural barriers that these students face," Aho said. "We need a proliferation of services for multiply [sic] marginalized students."
Aho, who teaches courses on "disability and madness, settler colonialism and racial capitalism, and gender and sexuality," noted AU's all-gender bathrooms are an example: The idea was "to make one bathroom that serves everyone, but there are loads of LGBTQ+ students who need lots of bathrooms."
"Most counselors are not queer and don't share the lived experiences of marginalized queer people," Aho said. "Usually, when programs are one-size-fits-all, the one size was not developed from the perspective of multiply-marginalized students, like queer, neurodivergent, or disabled students." …

"Being LGBTQ is ostracizing and incredibly lonely," [Rainbow Families' Bo] Belotti said. "We need a lot more therapists who are queer and we need a lot more therapists who are of color — that representation matters a lot." …

"AU stands out because it doesn't do the best job at making mental health resources easily accessible and not intimidating," said Marielle Dorsey, a sophomore in SIS. "No one wants to explain personal stuff to a stranger. We have such a large LGBTQ+ community; AU needs to make an effort to give a lot more resources to marginalized students."
Center Director of Well-Being, Outreach and Prevention Services Jacquelin Darby pointed out that the number of requests for LGBTQ+ space "is kind of low."
"We have difficulty filling that space up because students don't sign up for the group," she said. "That's why we've limited it to one LGBTQ+ group. People aren't signing up."
MORE: Almost 40 percent of students identify as LGBTQ at liberal arts colleges: survey
INTERIOR IMAGE: American U. screencap
Like The College Fix on Facebook / Follow us on Twitter