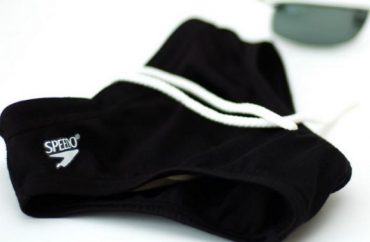 Event designed for LGBT students
American University will soon hold its inaugural "Safe Space Pool Party" designed specifically for members of LGBT community at the school.
The event is co-hosted by American University's own Recreational Sports and Fitness Center, as well as by the school's Center for Diversity and Inclusion, according to a tweet sent out by the school's recreation center.
"Come celebrate the beauty, diversity, and resilience of the LGBT+ community here at American University with RecFit and the CDI. We hope you can join us for friends, snacks, and a movie," the event's Facebook page also states.
Its description then goes on to issue something of warning to non-LGBT individuals.
"Non-LGBT+ friends and allies are welcome to attend, but please keep in mind that this space is first and foremost intended for the LGBT+ community. Anyone who chooses to disrupt this space will be removed," it states.
The event is scheduled for March 31 at the private, Washington D.C.-based school.
When asked for comment on what specifically makes the pool party a "safe space," Diane Berkey, facility coordinator, Lauren Kline with Wellness & Special Events, and Christopher Nasti, assistant director for the recreation center, did not reply to The College Fix. 
MORE: American University blocks whites from cafe designated as 'sanctuary' for nonwhites
IMAGE: Shutterstock
Like The College Fix on Facebook / Follow us on Twitter