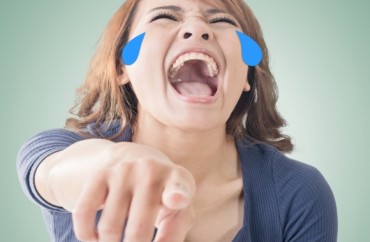 ANALYSIS: A definite case of 'damned if you, damned if you don't'
There seems to be no satisfying the student body of Amherst College, where the total cost of attendance surpasses a pre-aid cost of $80,000 per year.
As noted by The College Fix a few days ago, Amherst students expressed misgivings about the campus police department's decision to "unmark" its fleet of five vehicles.
Police Chief John Carter said the decision was to "reduce police presence and help students feel more comfortable," which seems pretty logical if students are uncomfortable with presence of cops.
But no — students whined about just the opposite, saying the change made them feel "spied" upon and that police now were "hiding in plain sight."
In response, Carter sent out an email "expressing regret" for not consulting the Amherst community prior to making the final decision about the vehicles, and he asked anyone with concerns to "share their thoughts either directly or through an official pathway," The Amherst Student reports.
MORE: Amherst College police force to remain armed, student activists unhappy
Many remained unsatisfied, however.
"The school is always asking for us to go to them," said student Mollie Hartenstein. "The idea that we have to make time for them, and not the other way around, is actually just … backwards."
Kamil Mouehla said that "[d]ecision-making, especially when it comes to power-wielding individuals, should be bilateral and the most important agent in such an important process is the students."
Edmund Kennedy claimed the campus police just want to maintain their employment: "Historically, [ACPD is] seldom needed or respond to calls where their presence is needed. However, I imagine they like their jobs and want to keep them."
Michaela Brangan, a professor of "law, jurisprudence and social thought" wondered why students and others had to contact Carter when The Student already reported on their reactions. "Isn't that feedback?" she asked. Amherst contractor Marina Maulucci added that Carter was "gaslighting" because he knows "what the students want, and it isn't police at all."
MORE: Amherst College students stage walkout, call for police abolition
IMAGE: Shutterstock.com
Like The College Fix on Facebook / Follow us on Twitter