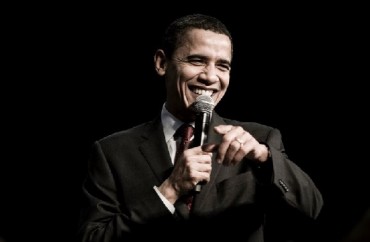 University of Wisconsin employees donated more than $115,000 to President Obama in 2011-12, FEC records show.
More than 150 people who listed "University of Wisconsin" as their place of employment donated $115,920 to President Barack Obama's 2012 reelection efforts – while only a handful of UW employees gave a total of $1,750 to Mitt Romney's campaign – meaning they gave 6,624 percent more to Obama than Romney.
That according to Federal Election Commission records reviewed this month by The College Fix.
The $115,920 was donated between a total of 162 University of Wisconsin employees between 4/19/2011 and 11/5/2012, with several individuals donating more than $1,000. Only six University of Wisconsin employees donated $1,750 to Romney during that same timeframe.
These results, while showing an extreme disparity, are not unheard of.
A similar review recently conducted by the Harvard Crimson found that 84 percent of campaign contributions made by Harvard employees between 2011 and the third quarter of 2014 went to federal Democratic campaigns and political action committees.
And in California, a College Fix analysis of professors' recent campaign contributions to California lawmakers found that about 95 percent of their donations went to Democratic politicians.
Back in Wisconsin, the College Fix review of FEC records found University of Wisconsin employees also donated big money to help Democratic U.S. Sen. Tammy Baldwin win a U.S. Senate seat in 2012. A total of 122 University of Wisconsin employees donated $76,925 to her war chest.
University of Wisconsin employees didn't exactly break the bank to help her challenger, former Wisconsin Governor Republican Tommy Thompson. Only four University of Wisconsin employees donated to Thompson's campaign, totaling $3,000 in donations, FEC records show.
While Wisconsin is considered a politically moderate state, no Republican presidential candidate has won Wisconsin since Ronald Reagan in 1984.
Obama won Wisconsin in 2012 with 53 percent of the vote to Mitt Romney's 46 percent. Tammy Baldwin beat Tommy Thompson with 51.4 percent of the vote.
The University of Wisconsin system includes 13 four-year campuses and employs more than 39,000 faculty and staff statewide, according to its website.
Click here to view an itemization of individual donations cited in this analysis.
Like The College Fix on Facebook / Like us on Twitter
IMAGE: Joe Crimmings/Flickr