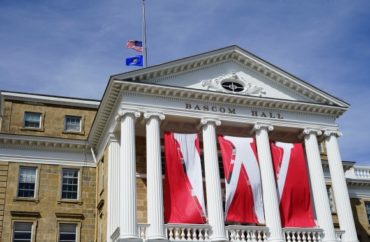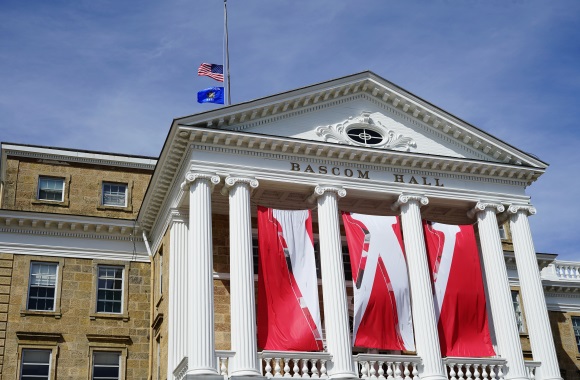 Unconstitutional to stop her from 'participating in designated public forums'
A federal appeals court ruled last year that President Trump couldn't block his critics from his personal Twitter account because it's a "public forum."
By that logic, the University of Wisconsin-Madison has even less legal justification for allegedly hiding and blocking critical comments posted to its official social media accounts.
An animal rights group is suing the taxpayer-funded university for surreptitiously preventing internet users from seeing Facebook and Instagram comments left by 2013 alumna Madeline Krasno, who worked in a UW-Madison animal research lab as a student, the Wisconsin State Journal reports.
The Animal Legal Defense Fund argues that the university is violating Krasno's First Amendment rights by stopping her from "participating in any discussion on designated public forums" and "depriv[ing] others of her viewpoint on a publicly funded university," according to the report.
Krasno spent "considerable time" sharing her allegations about UW-Madison's abuse of monkeys in the research lab, some of which the federal government has validated, in comments on university social media accounts.
She can see her own comments while logged in, but other users cannot, the suit claims:
Only in the past year and a half has Krasno started to speak more publicly about her experiences in the lab. She was initially frustrated after learning from a friend that her comments on UW-Madison accounts weren't showing up on their end, Krasno said. The irritation, however, was eventually replaced with a sense of empowerment, she said.

"When I realized that they were doing that, it made me realize that my stories have more power than I thought they did," Krasno said in an interview. "Them feeling like they need to suppress my voice made me want to talk more."
UW-Madison's social media policy purports to give it the right to "remove content for any reason." One of the specific examples it lists is comments that are "off-topic," which would seem to be its basis for hiding or blocking Krasno's comments from being seen.
The report doesn't say on which posts Krasno was leaving her critical comments. Facebook allows users to post comments directly to another page, without leaving a comment on an individual post.
The Foundation for Individual Rights in Education published a report last spring on public colleges that censor comments and block users on Facebook and Twitter, which it contends are unconstitutional actions, but UW-Madison wasn't named as an offender.
The lawsuit claims the university started hiding Krasno's comments months later, according to the Journal.
MORE: Vast majority of public colleges violate 1A with social media censorship
IMAGE: EQRoy/Shutterstock
Like The College Fix on Facebook / Follow us on Twitter