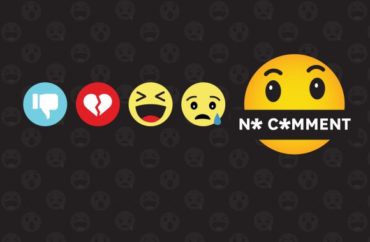 Georgia State denial contradicted by its own records
Three in four public institutions of higher education censor comments on their social media pages, a First Amendment violation, according to a study by a civil liberties group.
Even more – nearly 9 in 10 – unconstitutionally block users, the Foundation for Individual Rights in Education wrote in a summary of its new report on nearly 200 public colleges and universities who gave "substantive responses" to its public records requests.
The content filters used by 77 percent of institutions include "matters of local and national concern, campus controversies, criticism of colleges' corporate partners or sports teams, and even the weather."
The list of social media accounts blocked by schools include those for groups supporting current and former presidential candidates such as Donald Trump, Bernie Sanders and Libertarian Gary Johnson, as well as for political causes such as marijuana legalization.
Public institutions cannot ignore the First Amendment when it comes to their social media presence, FIRE said, highlighting more than a dozen rulings by district and appeals courts, all the way up to the Supreme Court. In particular it cited the 2nd U.S. Circuit Court of Appeals' ruling against President Trump for blocking critics on Twitter.
Colleges that responded to College Fix queries variously denied that their filters and removals were unconstitutional, evaded the constitutional question or said their policies have changed since they turned over records to FIRE.
Andrea Jones, Georgia State University's associate vice president for public relations and marketing communications, denied blocking users in an email. This is despite several pages of its own social media records that show exactly which accounts it banned on Facebook and blocked on Twitter, including "Georgia 4 Bernie."
Jones has not answered a Fix followup asking for an explanation of the disparity.
MORE: Georgia State admins block pro-life display, deny they're protesting it
What controversies could your college be trying to silence on social media?https://t.co/OFeIoahhkT pic.twitter.com/rRxSTS6Gvj

— FIRE (@TheFIREorg) April 26, 2020
College bans criticism of its handling of inclement weather
FIRE's survey included five universities from each state, selecting the top three most populous four-year schools and top two most populous two-year institutions, according to the full report.
(Three states were left out of the requests to 224 institutions in 47 states and the District of Columbia; 198 gave responses sufficient for FIRE to analyze.)
While each institution's own social posts are legally regarded as "government speech," the comment sections are deemed "public forums" and thereby protected by the First Amendment, the group argues.
The flagged institutions are going beyond their legal limit with profanity filters and custom blacklists, as they place prior restraint on speech and cannot account for value or content, according to FIRE.
The most that public institutions can do is remove comments that are "off topic" in limited public forums or those that fall under long-established exceptions such as for incitement, obscenity, defamation and "true threats."
MORE: Ohio U. refuses to apologize for unconstitutional censorship
Automated filters may ultimately affect minorities disproportionately since these filters may inherit the biases of the communities or the creator of the algorithm, FIRE argues.
Facebook's filters eliminate the words that most users find offensive, and majoritarian decisions increase the likelihood of viewpoint discrimination. Automatically removing words may also inhibit protests or advocacy, similar to the "Fuck the Draft" jacket held to be protected speech in Cohen v. California. 
Because a custom blacklist automatically removes comments without administrator review, FIRE says this type of moderation "fails First Amendment scrutiny" as a prior restraint. Collectively, FIRE found that three in 10 reviewed schools were collectively blocking more than 1,800 unique words and phrases.
Other than unambiguous profanity, public institutions blocked words and phrases with critical meanings tied to their specific contexts.
"Chicken" and "filthy" were banned by the University of Kentucky, FIRE surmised, in order to "suppress criticism by animal rights activists" of its contract with food services provider Aramark.
MORE: University enforces speech rules against conservatives, not socialists
The University of North Carolina blocked references to its controversial Confederate statue "Silent Sam" and the so-called "Nazis" who demanded its return to campus. Suffolk County Community College in New York blocked words tied to criticism of its response to severe weather, such as "blizzard," "tragedy" and "disgrace."
Some universities banned references to their rivals, such as Texas A&M's ban on the University of Texas motto "hook em" and Oklahoma State's ban on the University of Oklahoma's "boomer sooner." ("Not to be outdone by its rival, the University of Oklahoma blocks an emoji," FIRE notes.)
Clemson bans references to "Harambe," the zoo gorilla that became a meme after it was shot to death, apparently because the Georgia university briefly became known for squelching Harambe memes in 2016. (A dorm director had banned Harambe depictions without authorization.)
FIRE named Portland State, Oklahoma State, the University of Arizona, and UNC among others for blocking terms identifying political candidates, such as "Trump," "Bernie" and "Hillary."
Here's a simple visual demonstration of how "government speech" and interactive digital spaces work on @Facebook and @Twitter.

Yet, 77% of colleges use a secret social media blacklist to censor the public, in violation of First Amendment.

REPORT: https://t.co/OFeIoahhkT pic.twitter.com/W5kW3VRnLa

— FIRE (@TheFIREorg) April 22, 2020
Spokesperson seems unaware of distinction between public and private
Schools found to be using "custom blacklists": University of Kentucky, Portland State, Oklahoma State, University of Arizona, UNC, University of Oklahoma, Santa Monica College, Texas A&M, Clemson and Suffolk County Community College.
The University of Kansas, University of New Hampshire, Georgia State, Mississippi State, University of Utah and University of Alaska-Anchorage were named for blocking accounts on social media.
The Fix emailed and called the 16 institutions explicitly named in FIRE's summary, asking for their response to the group's allegations and if they view their practices as a violation of the First Amendment.
Suffolk College said the words on its "list are not only curse words but topics that have included the curse words." Director of Communications Drew Biondo ignored multiple requests to answer whether this violated the First Amendment, but then asked if The Fix – a private organization – "moderate[s] comments on your website?"
MORE: Heated UNC Silent Sam protest engulfs campus
University of Kentucky spokesperson Jay Blanton wrote that the Facebook page is not a public forum, declining to explain why it believes that. The taxpayer-funded institution "reserve[s] the right" to block "offensive and profane content" in a "viewpoint neutral manner," he said, ignoring FIRE's citation of its block on words related to criticism of its Aramark contract. (FIRE says UK told it the "chicken" ban was tied to "highly graphic videos of chicken slaughter" that critics were posting.)
Texas A&M said it has a new Facebook usage policy and that it has requested FIRE to update the university's information, specifying that it does "not filter comments by key word."
University of Utah Communications Director Christopher Nelson said it "does not block words, nor does it block groups, organizations or individuals based on topic or affiliation." FIRE cited the school for blocking "animal rights activists" including People for the Ethical Treatment of Animals and former student Jeremy Beckham.
"In rare cases, the university has taken the step of blocking users but it makes every effort to do so consistent with principles of the First Amendment," Nelson wrote in an email.
MORE: UC-Berkeley scientists developing AI to combat social media 'hate speech'
Portland State said its current social media manager, hired in 2018, unblocked accounts from the university's social media after reviewing FIRE's open record request that year. The university did not address its comment filter or its First Amendment implications, and Director of Media and Public relations Christina Dyrness Williams declined to comment "beyond the text of the statement and our policies."
Oklahoma State acknowledged The Fix's email query and confirmed on the phone that it would look into the query. University of Alaska-Anchorage confirmed via email it had received the query and followed up Monday that its response was "pending but in process." The University of Oklahoma acknowledged the query via phone.
The Fix has not received responses from the University of Arizona, UNC, Santa Monica College, Clemson, University of Kansas, University of New Hampshire or Mississippi State.
FIRE contends that "at a minimum—government actors cannot block users, remove posts, or otherwise 'burden' speech because they find the expression offensive, disagreeable, or wrong."
Social media companies should distinguish between government and non-government accounts and create safeguards to mitigate First Amendment violation, or at least notify users of the removal of their comment, the group recommends.
MORE: Democratic lawmaker says free speech leads to dictatorship
IMAGE: Foundation for Individual Rights in Education
Like The College Fix on Facebook / Follow us on Twitter