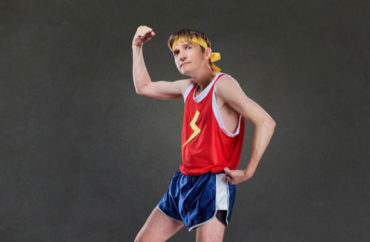 Sponsored by Residence Life
Colleges keep designating spaces as off-limits to men, only to backtrack when someone files a formal complaint or their curious interpretation of inclusivity falls under the harsh glare of the less-woke public.
The latest is the Claremont Consortium's Pitzer College, which apparently didn't learn from Stanford's short-lived no-men weight lifting hours.
The Residence Life office at Pitzer organized a "women and non-binary people's gym day" at the Gold Student Center Friday, banning men during the high-traffic hours of 2 to 5 p.m.
The intent was to make "people of other genders feel safe to explore the gym, learn about the equipment, or just workout in a man-free space" according to the event listing. It doesn't mention transgender students, presumably including men who identify as women under the banner of "women."
MORE: Stanford bans men from workout space to protect women
The Claremont Independent reports that the organizers haven't explained "why women and non-binary individuals have difficulty exercising with men, if there have been any incidents in the gym where men have made other genders feel uncomfortable, and where Pitzer males will work out during that closure."
The paper said male students at Pitzer had to use a gym on its sibling Pomona campus, a 20-minute walk, if they wanted to work out between 2 and 5 on Friday:
There has been no indication whether the school or resident advisors plan to continue allotting hours for women and gender non-binary peoples.
Public spaces that exclude men (however defined) are legally problematic, as University of Michigan-Flint economist Mark Perry has written.
His state regulatory complaints played a role in Michigan State opening its women-only lounge to everyone and his own university letting white men apply for certain faculty awards.
A Stanford student also reached out to Perry, a scholar at the American Enterprise Institute, asking him to write about Stanford's twice-weekly "Women-Only Training" hours in one gym space. Unlike the Stanford no-men hours, Pitzer's does not explicitly say it's open to transgender students.
MORE: Stanford adds male-focused gym hours following complaint
Perry told The College Fix the Friday event at Pitzer violates its "own policy and statement of non-discrimination."
Pointing to Residence Life's "man-free space" language, Perry cited policy language that says "all forms" of discrimination based on sex "destroy the foundation" for "mutual respect" on campus, and "violate the sense of community vital to the College's educational enterprise."
"[T]his is clearly a case of flagrant double-standards, where the college pompously professes its commitment to non-discrimination against more than a dozen protected groups including 'sex,'" Perry wrote in an email:
And yet [Pitzer] adopts a policy that clearly and illegally discriminates against roughly 50% of the student body…. Another disgusting example of social justice warriors, gender activists and diversity worshipers finding it acceptable to engage in blatant and illegal discrimination when it comes to men….
He asked rhetorically what the response at Pitzer would be if Res Life hosted an event to "support the health of men" by banning "women and non-binary people," so that "men feel safe" to explore the gym or just enjoy a "man-only space." He then offered a scenario where "the health of white people" was elevated so that they could work out in a "minority-free space."
Pitzer's equal employment opportunity policy also says the college "does not unlawfully discriminate" by sex, Perry noted.
By designating the gym a "man-free space" for even that afternoon, Pitzer "also appears to violate state and federal civil rights legislation including Title IX," Perry added.
The Fix has asked the Pitzer administration for its thoughts on the no-men hours.
MORE: Title IX complaint for taking away last male-only dorm
MORE: Perry files civil rights complaint against women-only study lounge
IMAGE: Studio Romantic/Shutterstock
Like The College Fix on Facebook / Follow us on Twitter