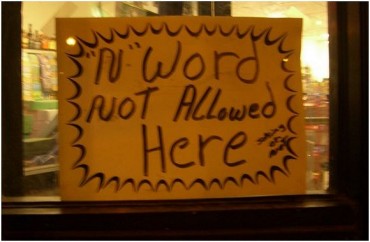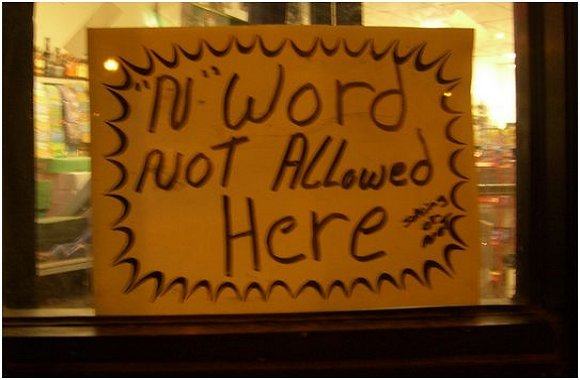 A college professor in Canada is the latest example of an academic uttering the N-word in context, and setting off a firestorm of outrage as a result.
Western University's Andrew Wenaus was discussing the "black culture industry" in his Reading Popular Culture class, and the topic turned to the pre-emancipation era.
According to student Chizoba Oriuwa, this was when Wenaus "stripped the dignity" from her and other black students in the class.
"He was explaining that during [that time], there were house slaves and there were field slaves. Then he said house slaves were referred to as 'House N–ger. He said the full derogatory term," Oriuwa said according to the CBC. "I was frozen and shocked because I couldn't believe that he could say the word so carelessly and nonchalantly," she added.
Oriuwa is one of just four black students in the class. One of them called out Wenaus a bit later asking him if saying "house slave" would have been sufficient. Oriuwa claims Wenaus said he used the epithet to "get a reaction."
"I instantly felt like my presence as a black student, who sat in the front-row seat, was overlooked," Oriuwa said. "I felt devalued. I felt deeply humiliated and angered that he said something like this."
Wenaus issued an apology, saying the purpose of his lecture was to "demonstrate how a prime-time television sitcom achieved significant critiques of both class and race in America."

"I used the term House N–ger to inform the students of the disturbing terminology that was used during slavery," Wenaus wrote in the apology posted to Western's website.

"While the term had been referred to as "N" when it came up in class prior, my use of the full term came spontaneously. I immediately regretted my words and there was some discussion of my choice in class, but I could have handled the situation more thoughtfully," he continued.

Wenaus ended his apology by saying he has reached out to services at Western to discuss how he can handle sensitive material in class.
Oriuwa said Wenaus's apology was "inadequate" and "insincere." She added she's received "hateful emails" as a result of speaking out.
According to BET.com, another black student in the class wrote on Twitter that "[a] prof really tried to exploit a group of people by using the N word to see what the reaction would be … are Black people experiments." He noted some in class "giggled" while others stayed "mute." The only ones who spoke up were the black students.
Read the CBC and BET articles.
MORE: U. refuses to discuss fate of professor sanctioned for saying 'N-word'
MORE: Concerned with N-word, Emory brings N-word-spewing rapper to campus
IMAGE: Oxalis37 / Flickr.com
Like The College Fix on Facebook / Follow us on Twitter