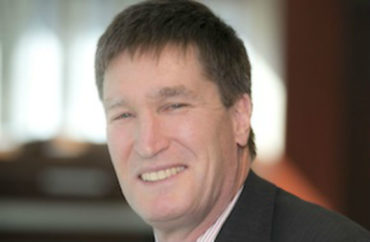 The tenured prof was referred to a 'faculty hearing committee'
Emory University is refusing to disclose the fate of an embattled law professor who has faced repeated sanctions for twice referring to a racial slur over the past year.
Paul Zwier has been hit with numerous sanctions – two suspensions, a ban on teaching certain classes, and mandatory sensitivity training – since September 2018 for referencing the word "nigger." He did it during a class discussion regarding American case law and another time during a private discussion with a student.
The professor is engaged in an ongoing fight to maintain his standing on campus. The private university recently convened a "faculty hearing committee" meant to determine Zwier's fate at the law school.
The Oct. 4 hearing followed a report from the private university's Office of Equity and Inclusion that recommended Zwier be suspended for up to two more years due to his usage of the racial slur.
Yet the university has steadfastly refused to discuss the outcome of that hearing, and whether Zwier's suspension will continue or if his professorship will be restored.
Queries by The College Fix to the law school, including phone calls and emails, went unanswered. The Fix had called several days after the date of the hearing and then called and emailed the following week.
Reached via phone, a staffer in the law school finally directed The Fix to the school's general media relations office. After a phone call and email, campus spokeswoman Laura Diamond responded Friday via email The Fix.
"The issue involving Paul Zwier, an Emory Law School professor currently on paid administrative leave, has been referred to the Faculty Hearing Committee, a standing committee of the University Faculty Council," she wrote. "The Faculty Hearing Committee conducts hearings, reviews documents, and makes recommendations when a tenured faculty member's employment is or may be suspended or terminated under certain circumstances. We are unable to provide further comment at this time."
Asked in a followup email if the university could comment at all on Zwier's employment and suspension status, as well as insight regarding what university policies, if any, Zwier may have violated, Diamond responded: "We have nothing to add" apart from the initial statement.
Calls and emails to Zwier's office, as well as to those of his attorney, went unreturned.
Two uses of word, no apparent racist conduct
In neither case did Zwier use the word in a racist manner; he did not direct it at any student or any other person.
Yet the school has stuck him with multiple penalties, first suspending him from teaching and barring him from teaching mandatory courses, then later suspending him again after the second incident.
Zwier's suspension from teaching appears to have continued into next year. His name does not appear on the Emory Law course schedule for this spring for either first-year or upper-division students. Both lists were updated last week.
The incidents that led to Zwier's being embroiled in the controversy would have seemed unlikely to cause such an uproar.
In the first incident, Zwier was leading a class discussion of a 1967 court case in which a black Texas resident was refused service at a lunch counter. The court record for that case depicts the black man as being called a "negro." Zwier had suggested in class that the record might have been "sanitized," and that the patron may have actually been called a "nigger."
Zwier was barred for two years from teaching mandatory courses shortly thereafter.
The professor later referred to the word again during office hours with a student. According to a news article in The Daily Report, a black student had come to Zwier's office to discuss his use of the word in the classroom. Apparently in defense of himself, Zwier told the student that "his [Zwier's] father had marched for civil rights, and that he had been called a '[nigger] lover' as a teenager because of his friendship with other black students."
That student "quickly informed other students, faculty, the university president and Emory's board of trustees" of Zwier's use of the word. Zwier was placed on additional leave after that incident.
According to a Nov. 12 article in The Emory Wheel, Zwier had been scheduled to teach three upper-level law courses in spring 2019; his name does not now appear on the course records for that semester. The most recent semester in which his name appears on any course on the list was in the fall of 2018.
Shortly after Zwier's second suspension, a group of students launched an effort to have him removed from campus. A petition by that group claimed that some students felt the need to transfer because of Zwier, and that he had endangered their "safety and emotional well-being."
According to The Daily Report, after Zwier referenced the offensive word during the office meeting, the student in question was "visibly shaken" and "became inattentive and unusually quiet in class."
The news website also reported that some faculty and staff on campus "wanted Zwier barred from law school events so they wouldn't be forced to sit near or converse with him for fear students or other faculty may think they're racists."
MORE: University is trying to Zwier because he appealed suspension
Like The College Fix on Facebook / Follow us on Twitter