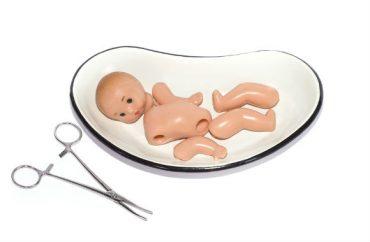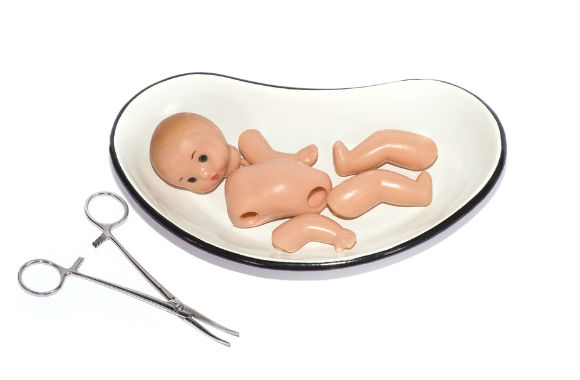 'They would have killed [my daughter] for $250 and moved on'
A school district in upstate New York got caught promoting the services of America's largest abortion provider without telling the taxpayers who send their children to school.
Schenectady High School forced freshmen to participate in a "teen pregnancy prevention assembly" featuring "educators" from Planned Parenthood, which parent Vivian Parsons learned from her 14-year-old daughter, The Daily Gazette reports.
The school district claims it hid the in-school sales pitch by an abortion giant from parents "because the content or material within the presentation is not considered inappropriate" for freshmen. (It was called "First Love Yourself" and explained how "teenage pregnancy related to other social issues.")
Tell that to Parsons, a former teen mother whose sexual partner pressured her to abort the daughter who was forced to hear a sales pitch for abortion 14 years later. She challenged the school board at a meeting last week:
Knowing that Planned Parenthood would have provided an abortion [to Parsons] discredits that organization's ability to offer education services to her child, Parsons said.

"They would have killed her for $250 and moved on," Parsons said in an interview. "How can the people who would not have hesitated in ending her life short turn around and be the ones who quote-unquote teach my daughter to make life choices?"
It's not just one consider-an-abortion assembly that the school district is forcing on teens, according to the Gazette:
Planned Parenthood works with the district to develop a range of programs for students, from healthy relationship training for middle-school students to regular health education in the high school. Those programs' curriculums are approved by the district and state Department of Health.
Superintendent Larry Spring feigned ignorance about the abortion-promotion program, saying he was "under the impression" parents would be offered an opt-out for their children.
LifeNews.com reports that Schenectady joins other school districts around the country that either planned to use Planned Parenthood programs in public schools or did so without telling parents.
MORE: Planned Parenthood Teaches Teens Torture Sex, Whipping, Asphyxiation
Spokane Public Schools in Washington dumped implementation of a Planned Parenthood sex-ed curriculum for middle school students earlier this month. Inlander reports:
This spring, the district's Human Growth and Development advisory committee recommended the evidence-based [term undefined] Planned Parenthood curriculum, which meets the Washington Office of the Superintendent of Public Instruction standards.

But after some community members and organizations expressed concerns that centered around Planned Parenthood's involvement, administration took the option of adopting the curriculum off the school board agenda a couple of days before the school board meeting in June.
The advisory committee – which includes the "education manager for the local Planned Parenthood affiliate" – went ahead with the plan anyway. The school board was scheduled to take it up in February.
The school district didn't clearly state why they dumped the Planned Parenthood curriculum, other than to note it was far more material than the district had budgeted for middle-school sex ed.
But the school board president, Deana Brower, said she recently learned that a different multistakeholder group had recommended a different curriculum to the advisory committee. "A staff member" then urged the advisory committee to review the two programs again, and the Planned Parenthood curriculum prevailed – showing the process was tainted, according to Brower.
Read the Gazette, LifeNews.com and Inlander reports.
MORE: Gay teens raise money for Planned Parenthood by selling 'p*ssy pops'
IMAGE: Olga Dobrikova/Shutterstock
Like The College Fix on Facebook / Follow us on Twitter