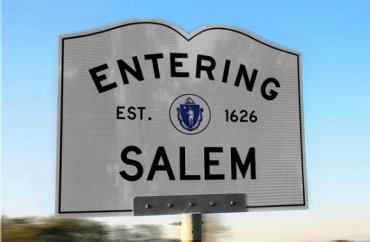 Entirely new sexual-assault investigation process was a permissible 'tweak' of rules
Brandeis University may indeed treat students accused of rape unfairly and deprive them of rights legally available to students at public universities, but none of that by itself violates Title IX.
That's the school's blunt argument for dismissing a federal lawsuit filed by a gay student whom Brandeis punished after his ex-boyfriend accused him of sexual assault throughout their two-year relationship.
Because both students are male, Brandeis can't be guilty of the requisite "sexual bias" against accused student "John Doe," the school told a federal judge in Boston.
Brandeis also claimed it couldn't be punished under a controversial 2011 letter issued by the Department of Education that pressured schools to favor accusers of sexual assault, but which never went through the agency rulemaking process.
That was the same argument made by nearby University of Massachusetts-Amherst in its own response to a lawsuit by an accused student.
Doe claimed Brandeis punished him "on the basis of his sex" and accused the school of unfairly subjecting him to a new adjudication process more favorable to accusers, which wasn't in effect when he enrolled.
Brandeis portrays its wholesale overhaul of procedures governing sexual-assault allegations as a "tweak" because it didn't change its procedures related to other kinds of allegations.
It's not illegal to discriminate against 'accused students'
In its motion to dismiss, the university recounts Doe's allegations that "J.C.," the ex-boyfriend, "initiated a 'campaign' to defame and harass Doe." This happened after the school dismissed J.C.'s claims of "stalking, sexual harassment, retaliation and intimidation," following Doe's punishment.
J.C. also wrote to university staff "stating that Doe was his 'attacker' and a threat to the safety of the Brandeis campus," and posted the disciplinary decision against Doe on his Facebook page, according to the school's response.
But Doe can't permissibly read sexual bias out of Title IX, the school argued.
"When read in its entirety, Doe's Complaint merely alleges that Brandeis, through its Special Examiner Process, was more favorable to J.C., the accuser, than it was to Doe, the accused," the school said. "Title IX does not prohibit discrimination based on a student's status as the accused."
Brandeis cited a ruling from last summer, King v. Depauw, in which a federal judge in Indiana said a Title IX plaintiff must "prove that the disparity in treatment was due to his gender, rather than his status as a student accused of sexual misconduct."
Citing a previous lawsuit that Brandeis won in 2000, the school argued that as a private institution it's not bound by "the standards of due process" in the court system.
In a move that might earn it plaudits with civil libertarians, Brandeis said it's not bound by the "Dear Colleague" letter issued by the Department of Education's Office for Civil Rights.
That letter, which Doe said Brandeis violated in its hearing process, "does not carry the force of law" and doesn't even give a "private right of action" to a plaintiff like Doe, the school said.
The "Dear Colleague" doesn't even "require the procedures to which Doe claims he was entitled," Brandeis concluded, citing the letter's argument against allowing cross-examination and "confrontation of the accuser."
It's just a 'tweak' to put one person in charge of the investigation
Doe took particular aim at the special-examiner process that Brandeis started using in the 2013-2014 school year, rather than the "student conduct board" that was provided by its 2011-2012 handbook, when Doe first enrolled.
The examiner in Doe's case – a former Office for Civil Rights official who helped draft the "Dear Colleague" letter – reached several controversial conclusions about Doe's behavior. She said, for example, that he acted without sexual consent by kissing his sleeping boyfriend.
Though Doe claimed he was only bound to the earlier handbook, Brandeis argued that the 2011-2012 handbook itself claims the authority to "tweak" procedures every year.
Under the school's view, Doe agreed to be bound by an "evolving document."
Though "certain components of the Hearing Process were changed," Brandeis said, "the Hearing Process remained largely intact, and the Special Examiner Process was created for only a narrow subset of student misconduct" – sexual-assault cases. Hence the new process was "no more than a 'tweak.'"
The ruling in King cited by Brandeis as support for its "sexual bias" argument was seen differently by K.C. Johnson, a history professor at Brooklyn College and co-author of a book on the Duke lacrosse rape case.
The judge in King "did exactly what Brandeis wants [the] court not to do here," Johnson said in a post at Minding the Campus on Brandeis's response to the suit.
That judge "meaningfully examined [Depauw University's] procedures and evidence, took testimony in open court, and concluded that very little basis existed for the college's decision to brand Ben King a rapist," Johnson wrote.
Anthony Moriello, an attorney representing the university, declined to answer questions about the case from The College Fix.
"While Brandeis University will not comment on the specifics of any case, our processes and policies are in compliance with all federal and state laws," Moriello wrote in an email on behalf of the school.
"We are confident that we acted appropriately in the investigation of the complaint that gave rise to this lawsuit."
Like The College Fix on Facebook / Follow us on Twitter
IMAGE: Daniel Mennerich