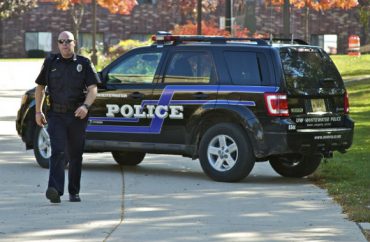 Two books in a South Carolina high school's summer reading list have stirred up controversy, as many — including the law enforcement community — claim they are anti-police in nature.
Wando High School's English I reading list includes "The Hate U Give" and "All American Boys" both which "address racism and police brutality," according to WCBD-2. In the former, the protagonist's unarmed best friend is shot and killed by cops, while in the latter a main character is roughed up by officers after (wrongly) being accused of shoplifting.
Students in the Charleston County school are to choose one book from a list of four, of which these two titles are included. The other choices are "23 Minutes" and "Love Letters to the Dead."
John Blackmon, president of the Fraternal Order of Police Tri-County Lodge #3, said "Whether it be through social media, whether it be through text message, whether it be phone calls, we've received an influx of tremendous outrage at the selections by this reading list."
He noted that in two days he received "hundreds of messages" from fellow officers and members of the community.
Blackmon says, "Freshmen, they're at the age where their interactions with law enforcement have been very minimal. They're not driving yet, they haven't been stopped for speeding, they don't have these type of interactions. This is putting in their minds, it's almost an indoctrination of distrust of police and we've got to put a stop to that." …

The Fraternal Order of Police wants All American Boys and The Hate U Give removed from the list.

Blackmon says, "There are other socio-economic topics that are available and they want to focus half of their effort on negativity towards the police? That seems odd to me."

A statement from Wando Principal Dr. Sherry Eppelsheimer says,

"I understand two of the selections/choices for this summer's reading list for English 1 College Prep classes are considered controversial by some members of our community. I appreciate their concern and input regarding this matter.

A "Request for Reconsideration of Instructional Materials" form has been submitted and the school and District will follow the procedures outlined in Policy IJKAA-R in connection with the reconsideration request."
District policy states that once a complaint about instructional material is received, "a committee will be formed to review the material." All sides are to be heard from, and a committee recommendation must be sent to the superintendent within a month. The super's decision can be appealed to the Board of Trustees.
MORE: Summer reading lists and indoctrination – one and the same
MORE: Study: Zero conservative books on freshmen reading lists
IMAGE: UWW ResNET/Flickr
Like The College Fix on Facebook / Follow us on Twitter