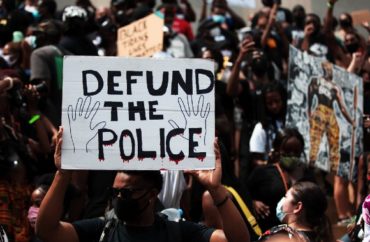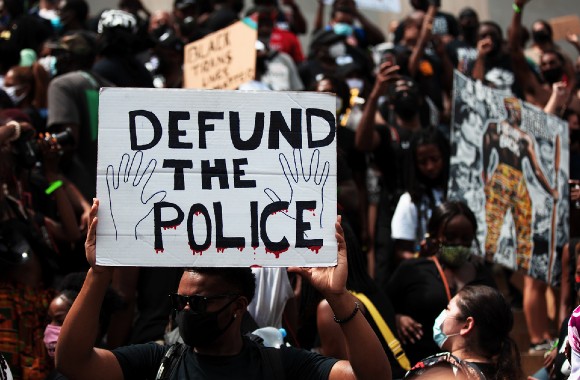 Funds 'justice-center think tank'
A foundation supportive of defunding the police granted the University of Illinois-Chicago $1.5 million for a think tank focused on "abolition, economic democracy and climate justice."
The Marguerite Casey Foundation recently gave $1.5 million to the public university for its "Portal Project of the Social Justice Initiative," first launched last summer.
The foundation supports police defunding and counts Georgia Democratic gubernatorial candidate Stacey Abrams as a board member.
"Over the past year, the Portal Project has convened nearly 200 scholars, artists and activists to explore the meaning of justice in the 21st century, centering those communities most impacted by various forms of injustice," Barbara Ransby, director of the Social Justice Initiative, stated in a university news release.
"Through workshops, symposia and public forums, we have engaged a brilliant and eclectic group of thinkers and doers in conversations that wrestle with some of the most complex justice questions of our time," Ransby stated.
The idea of the "portal" is that pandemics, such as the outbreak of COVID, creates opportunities to restructure society.
"The Portal Project was inspired by the words of the acclaimed Indian writer Arundhati Roy, who reminds us that, historically, 'pandemics are portals' and opportunities to embrace new ways of thinking and being," the university news release stated.
"What often inhibits us from identifying the most creative and transformative solutions is that we operate in many stifling siloes based on disciplines, differences and areas of work," the university explained.
Ransby further stated that the grant "will allow us to deepen and expand our work in creative and meaningful ways."
"We believe that bold investments in ideas about how to shift power in society must be matched with bold investments in organizing efforts that help bring them to life," Casey Foundation President Carmen Rojas stated in the news release.
The College Fix reached out to both UIC and the Casey Foundation's media team and asked what the alternative to policing would be if police abolition were achieved, but received no response from either. The Fix emailed twice in the past two weeks.
Portal Project works with group of leftist professors, activists
Portal Project participants include a number of leftist writers and professors, including Communist Party USA member and police abolitionist Angela Davis.
Princeton Professor Keeanga-Yamahtta Taylor is also on board with the initiative. She called President Donald Trump a "racist sexist megalomaniac" and said his campaign was "built upon racism, corporatism, and militarism," during a 2017 commencement speech.
She also quickly blamed a Princeton bomb threat, that turned out to be a hoax, on the Trump administration opening an inquiry into possible racism at her university.
The Department of Education in 2020 had opened an investigation into Princeton after its president stated that "[r]acist assumptions from the past also remain embedded in structures of the University itself."
MORE: Defund the police student activists storm the field during Northwestern football game
IMAGE: Johnny Silvercloud/Shutterstock.com
Like The College Fix on Facebook / Follow us on Twitter