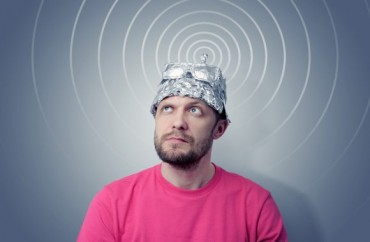 Professor dissects judge's basketball writings from several decades ago
Laurence Tribe, the famously anti-Trump Harvard Law professor, has "lost his mind," one commentator said, after the instructor was quoted doing a deep analysis of Supreme Court nominee Brett Kavanuagh's student newspaper sports writing.
Tribe, who called for Trump's impeachment less than half a year after the president had taken office, was featured in a New Yorker article that analyzed Kavanuagh's "college sports reporting."
The New Yorker article, written by editorial staffer Zack Helfand, presents Tribe's dissection of Kavanaugh's long-ago sports journalism:
Laurence Tribe, a Harvard Law professor who mentored Barack Obama, zeroed in on the lead sentence in Kavanaugh's account of a midseason game against Cornell: "In basketball, as in few other team sports, it is possible for one person to completely dominate a game." Was this a harmless observation? Tribe noted, "Kavanaugh's seeming fascination with single-player domination might be a muscular view of executive power." On the other hand, he found a departure from Kavanaugh's typical jurisprudence in "Dartmouth Rally Upends Streak." "Kavanaugh complained that the refs let the game 'get completely out of control' as Dartmouth players 'consistently hammered' a Yalie 'without the whistle blowing' once," Tribe said. "One might see in that a rare early condemnation of judicial restraint."
Stating that Tribe had "lost his mind," conservative commentator Ben Shapiro said that Tribe's analysis of Kavanaugh's writing "demonstrated once again that the infection from his Trump Derangement Syndrome has now crossed his brain-blood barrier."
"Analyzing Kavanaugh's sportswriting for a deeper perspective on his judicial views seems like a stretch. But in recent years, Tribe has gone off the deep end time and again regarding President Trump's activities in the Oval Office," Shapiro wrote.
"[A]ll of this does show the inherent vagary of legal interpretation according to the Left – where words about basketball can be applied to judicial restraint, and where the Constitution means whatever you think it ought to mean," Shapiro added.
In his argument last year in favor of impeaching Trump, Tribe said that the impeachment should proceed even before government investigations had turned up any evidence against him.
"To wait for the results of the multiple investigations underway is to risk tying our nation's fate to the whims of an authoritarian leader," Tribe wrote.
In that article, Tribe said it was "manifestly false" that then-FBI Director James Comey had told President Trump that he wasn't under investigation. In fact, Comey later confirmed that he had told Trump on three separate occasions that the president was not under investigation.
Read the New Yorker piece here, and Shapiro's response here.
MORE: Trump Supreme Court nominee was 'bland eater' in college, report says
IMAGE: HomeArt / Shutterstock.com
Like The College Fix on Facebook / Follow us on Twitter