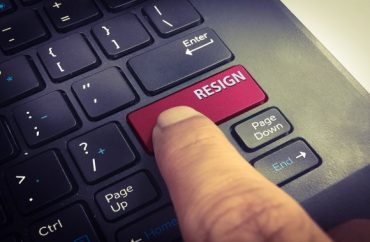 Student government official told Trump supporter: 'You are not welcome here'
A student government representative has resigned after his controversial anti-conservative and anti-Trump comments came to light this week.
Yesterday The College Fix reported on University of Central Florida's Student Government Association "diversity chair" Grayson Lanza's declaration last year that "Trump supporters are not welcome on our campus." Lanza also allegedly told a Trump supporter to his face: "I do not tolerate you and you are not welcome here."
UCF's Student Government Association voted 19-6 to confirm Lanza to the position of "diversity chair" last month. However, in the controversy surrounding his revealed hostility toward Trump voters, Lanza has stepped down, according to a Facebook post made by student body president Nick Larkins.
"[A]s I am sure some of you have seen in the media recently," Larkins wrote, "one of my Cabinet members, Grayson Lanza, has been under the microscope for some comments he made in a Facebook post in October of 2016."
Having discussed the issue with Lanza—and claiming that Lanza "has apologized for the lack of clarity in his comments and the issues this has produced"—Larkins wrote that "Grayson has made the decision to step down from his post and I have accepted his resignation. The Diversity and Outreach Coordinator position is now vacant and I will reopen applications for this position next week.
"I am confident," he concluded, "that together we will find someone who can truly foster an inclusive and tolerant environment that is accepting of ALL students."
Read the student body president's Facebook post here.
MORE: Professor assures Harvard she only compares Trump to Hitler outside of class
MORE: Oklahoma student barred from having pro-Trump sign at world record event
Like The College Fix on Facebook / Follow us on Twitter
IMAGE: Shutterstock