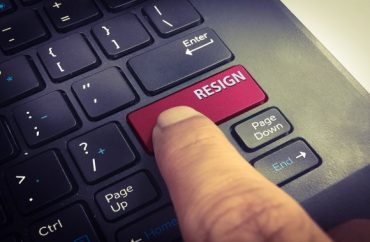 Had previously suggested a desire to assault President Trump, murder Christians
A professor who publicly expressed an identification with the controversial "antifa" movement, who appeared to threaten the president, and who intimated that he would like to murder evangelical Christians, has resigned after his school removed him from teaching a course this coming semester.
Jeff Klinzman, an adjunct English professor at Kirkwood Community College in Cedar Rapids, has generated headlines in the recent past by implying that he would like to "clock [President Donald Trump] with a bat." He also announced that he considered himself part of "antifa," the often-violent far-left protest movement known for assaulting journalists and taking part in street brawls.
Perhaps most notably, as local news station KCRG reports, Klinzman had previously written a Facebook posted slamming "evangelical Christians," in which he recited part of a poem that read: "Kill them all, and bury them deep in the ground."
Lori Sundberg, the president of Kirkwood, announced on Friday that Klinzman had tendered his resignation, which the school accepted, the Cedar Rapids Gazette reports.
"With the safety of our students, faculty and staff as our top concern, we made the decision this morning to identify an instructor who will take over the one course that Mr. Klinzman was to have taught this semester. We have spoken with Mr. Klinzman this afternoon about this matter and have accepted his resignation," Sundberg announced.
Sundberg said the school's decision to remove Klinzman from the classroom "has nothing to do with the substance of his views or his right to express them. Rather, our decision is based solely on our commitment to fostering a safe learning environment for our students, faculty and staff."
On Monday school officials will brief students "on the issues and on steps being taken to ensure safety."
MORE: Villanova professor to give lecture justifying Antifa violence
IMAGE: Jaiz Anuar / Shutterstock.com
Like The College Fix on Facebook / Follow us on Twitter