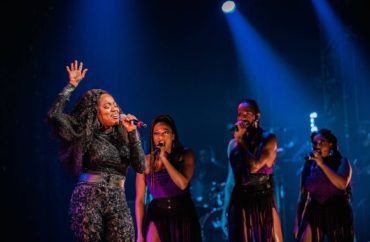 'Exclusive space' for black people
Harvard University is hosting an "exclusive" performance of an adaptation of the Shakespeare play "Macbeth."
The Friday performance of "Macbeth in Stride" is "an exclusive space for Black-identifying audience members." Based on the theatre's photo album, white actors are allowed in the play.
"For our non-Black allies, we appreciate your support in making this a completely Black-identifying evening," the description for performance says. "We invite you to join us at another performance during the run."
"Macbeth In Stride" is a version of the classic play that "examines what it means to be an ambitious Black woman through the lens of one of Shakespeare's most iconic characters," according the American Repertory Theater, which is housed at the Ivy League university. The theatre holds "anti-racism as a core value."
The Foundation for Individual Rights in Education called on the university to end its segregated event and open up attendance to all people.
"As an integral part of Harvard, the American Repertory Theater is subject to the university's legal obligations and policies," the higher education civil liberties nonprofit wrote. "Under federal law, excluding university students, faculty, and staff from educational enrichment opportunities based on race is forbidden."
Colleges, like Harvard, that accept federal funding, must agree not to discriminate on the basis of race.
FIRE said that state law "also bars discrimination based on race in places of public accommodation," a designation that includes theaters. The theater also receives funding from Bank of America.
The free-speech group said Harvard can host performances that highlight black actors or reframe classical plays through a racial lens, but it cannot ban whites, Asians and Hispanics from attending.
"Harvard's professional theater company can hold a performance where black-identifying members of the university community and the general public are highly encouraged to attend, and where performers craft a message specific to that audience," FIRE said. "What Harvard cannot do — according to decades of case law, statutory protections, and its own policies — is treat students or other theatergoers differently because of the color of their skin."
The Harvard theater company previously hosted a play that only involved LGBTQ actors.
MORE: Beloit College creates blacks-only hangout
IMAGE: American Repertory Theater
Like The College Fix on Facebook / Follow us on Twitter