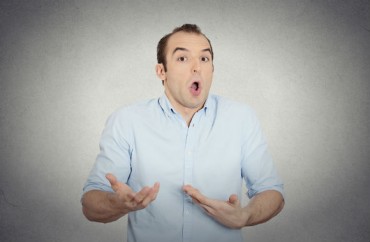 Program founder says not to tell accusers you believe them
Last year, Arizona State University's campus police force was the first in the state to support the "Start by Believing" campaign, in which law enforcement pledges to uncritically accept any allegation made by a rape accuser to facilitate more reports.
Republican Gov. Doug Ducey's administration doesn't want others to follow ASU's lead, however.
The Phoenix New Times reports that Youth, Faith and Family Director Debbie Moak asked prosecutors to stay clear of the nationwide nonprofit Start by Believing campaign in a letter last month.
What's wrong with the program? It could ruin their rape investigations even if they run them by the book, says Moak, relaying the findings of a workgroup that studied the program:
Over the past few months, however, critics have lobbied against the program, claiming that it can create "confirmation bias" — a concept in which investigators go into a case with a pre-existing belief, resulting in an ensuing investigation that's likely to confirm that belief — and that a suspect's defense lawyer could undermine a prosecution by injecting the possibility that confirmation bias was at work. …

"The concern is that the interjection of 'belief' into the law enforcement investigation creates the possibility of real or perceived confirmation bias," Moak writes. "While investigations and interviews with victims should always be done in a respectful and trauma-informed manner, law enforcement agencies, and other agencies co-located in advocacy centers, are strongly cautioned against adopting Start by Believing."
Moak's letter includes the disputed Centers for Disease Control and Prevention statistic that one in five women will be raped "at some point in their lives," and that one in four women will be raped on campus, from the Association of American Universities.
It also praises "victim-centered investigations," which are functionally stacked against accused people.
MORE: The massive campus sexual-assault survey has one giant design flaw
But the state is worried about the integrity of investigations that are explicitly tailored to the accusing party, and it warns police to consult with their local prosecutors if they go forward:
The discussions should include weighing the high possibility of challenges during criminal legal proceedings based on actual or perceived confirmation bias. If the county attorney has even the slightest concern with the potential legal challenges associated with the Start By Believing campaign, it should not be adopted by law enforcement within that jurisdiction.
The founder of End Violence Against Women International, which is behind the campaign, disputes that it has caused any problems in investigations or prosecutions in Arizona, the first state to adopt a resolution in favor of Start by Believing.
Joanne Archambault claims the name of the program doesn't mean that police should tell accusers they believe them:
The program encourages an initial investigation that doesn't proceed like an interrogation — wherein, for example, detectives immediately zero in on apparent inconsistencies in a victim's story.

"You don't want to shut victims down by interrogating them," Archambault says, noting that a traumatized victim might not be thinking clearly immediately after an assault. … Start by Believing suggests that victims should be taken to a private setting at a time that's convenient for them to conduct an extended interview, and that authorities should consider bringing in a rape-victim advocate for such sessions.
The Maricopa Association of Governments is rethinking its three-year-old support for the program, according to Human Services Planner Amy Rebenar:
[Start by Believing] could have an unintended result — we saw some indications of confirmation bias: Law enforcement was more sensitive to females making the claim.
Read the story and Moak's letter.
MORE: Nationwide capus sexual-assault survey is full of holes
Like The College Fix on Facebook / Follow us on Twitter
IMAGE: Shutterstock