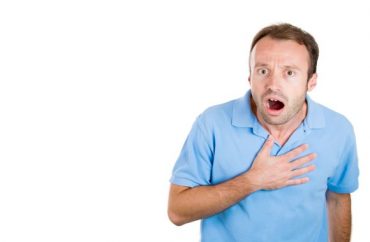 Our 2017 year-end fundraising campaign runs through Dec. 31, so please consider a tax-deductible donation of any amount to help us continue to publish the best campus news in the nation. Thanks for your support!
A Utah elementary school art teacher was fired after students "became uncomfortable" viewing postcards of classical paintings — some of which contained nudes.
Earlier this month, Lincoln Elementary School's Mateo Rueda had his fifth and sixth graders work on a "color study exercise" using sets of postcards purchased by the school district three years prior.
According to Fox-13, the cards "depicted various famous paintings," including Leonardo Da Vinci's Mona Lisa and Vincent Van Gogh's Sunflowers.
Rueda was aware that some of the cards contained images of nude women (some "less covered than others"), and says he was surprised they were in there. He went through about 800 of the cards and removed those he believed would be inappropriate for his students.
Apparently, he didn't remove enough:
[…] when the students came to class, 'Mr. Mateo,' as the students call him, gave a disclaimer before starting the project.

"Mr. Mateo explained to us that there might be some pictures that we'll find uncomfortable," said 10-year-old 5th grader Bella Jensen.

She said she enjoyed working on the color project, and noticed a few cards that made her and her friends giggle.

"There were some pictures that were a little weird, and most kids were laughing," she said.

But some kids seemed upset at what they saw, she said, and brought the cards to Mr. Mateo.

"Children were expressing their discomfort and then explaining that they felt it was inappropriate," Rueda said.

He said he tried to assess the class as a whole, and explain the paintings in a way where the children wouldn't feel the images were wrong—but a piece of art.

"Images were part of history, they are icons," he said.

He went on to say that he encouraged his students to talk to their parents about the paintings. Rueda said he found out parents had complained to the school, and that someone called police.

The school sent him a termination letter December 8, he said, giving him the ultimatum of either resigning or being terminated under a set of conditions.
The Cache County Sheriff's Office talked with the parent who contacted the police, as well as the Lincoln's principal. Given that the postcards were school property and not pornography, it declined to file charges and closed the case.
Rueda said he "hopes he can appeal the termination decision."
MORE: Teacher fired for not teaching non-Pledge of Allegiance-reciting student
MORE: Teacher-blogger cannot sue on free speech grounds, remains fired
IMAGE: Shutterstock.com
Like The College Fix on Facebook / Follow us on Twitter