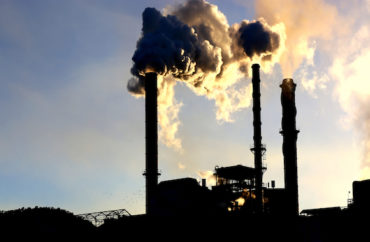 Some have rejected divestment, others have embraced it
In recent years, student-activists on campuses across the country have demanded that their universities divest any holdings in fossil fuel concerns. Motivated by an increasingly zealous climate ideology, these activists insist that divestment from such holdings is both morally necessary and critical to the survival of the human species.
In many cases, universities have rejected the demands wholesale. In recent years, however, some schools have elected to dump their fossil fuel investments. In general, climate activists have collectively seen a mixed bag of successes and failures in American higher education.
Creighton University, a Catholic school in Nebraska, recently rejected a student referendum asking the university to divest from all fossil fuel companies. The university said total divestment was not in line with their "goal of properly diversified endowment" and "could potentially hurt Creighton and their students." That referendum was supported by 86 percent of student voters.
Campus spokeswoman Cindy Workman told The College Fix that, while there are "compelling arguments on both sides of the divestment issue," the school "decided at this time that implementing a policy of total divestment from fossil fuel companies as outlined in the recent nonbinding student referendum does not align with our goal of a properly diversified endowment, and could negatively impact Creighton and our students."
Workman said the school has been "steadily reducing its carbon footprint on campus through a variety of initiatives" and is "develop[ing] an energy master plan for the University, both of which will help move us closer to our goal of achieving carbon neutrality."
The spokeswoman said the school is implementing half a dozen initiatives including "energy-efficient systems for lighting, heating and air conditioning, roofing, and windows," "replacing utility meters with more efficient 'smart' meters" and numerous other undertakings.
"We are guided by our Jesuit, Catholic values and are working on a number of sustainability initiatives at Creighton, including the hiring of a new director of sustainability," she added.
Divestment does not meet the necessary 'criteria' 
Clark University has defended its decision to continue to invest in the fossil fuel industry. Last year, the school's Board of Trustees reviewed a proposal by the student group Divest Clark which challenged the university to divest from fossil fuels. Divest Clark claimed that the "the vast majority of the fossil fuel industry's activities are immoral."
The Massachusetts university ultimately rejected the divestment demands, with the trustees stating that the activities of companies referenced in the proposal "do not meet the criteria from the Guidelines and Procedures for Review of Shareholder Issues, as being 'immoral under broadly shared concepts of human rights and human dignity.'"
"The Board of Trustees and the University accept the evidence-based conclusion of the scientific community that the consumption of fossil fuels is a cause of global warming. We fully support the science of climate change and the research that links global warming to human activities, including the impact of fossil fuels. It is another case, however, to agree with Divest Clark's assertion that 'the vast majority of the fossil fuel industry's activities are immoral'," the trustees wrote.
Clark University spokeswoman Angela Bazydlo told The Fix last week that she would "check into" The Fix's queries about the school's position on divestment. She did not respond to further queries.
Supporting divestment for financial reasons
The University of California recently decided to completely divest from fossil fuel companies, though according to two university financial officials it was not solely motivated by environmental concerns.
Reached for comment via email, president's office spokesman Stett Holbrook sent The College Fix an opinion piece written by Jagdeep Singh Bachher, the university's chief investment officer and treasurer, and Richard Sherman, chairman of the UC Board of Regents' Investments Committee.
Published in September in The Los Angeles Times, the article says the university system chose to divest from fossil fuel companies because it "believe[s] hanging on to fossil fuel assets is a financial risk."
"The reason we sold some $150 million in fossil fuel assets from our endowment was the reason we sell other assets: They posed a long-term risk to generating strong returns for UC's diversified portfolios," Bachher and Sherman wrote.
"This risk-averse reasoning might not jibe with what you will read in a newspaper headline or scroll through in a news feed on your phone. Some might see our action as born of political pressure, or as green movement idealism or perhaps political correctness run amok," they added. "So be it; we are part of a university system where diversity of opinion thrives."
Fossil fuels to be phased out in less than two decades
In February, Middlebury College announced that it would slowly divest from the fossil fuel holdings in its $1 billion endowment.
Inside Higher Ed reported that the college's plan would consist of phasing fossil fuels out of its endowment over the next 15 years while not investing in any new fossil fuel companies.
The campus community has overwhelmingly supported divestment in the recent past. A spring 2018 referendum found that 80 percent of students were in favor of ending fossil fuel holdings, while a faculty referendum the following semester showed that 98 percent of faculty were in favor of the same.
The school had previously rejected a divestment proposal in 2013. One student told Higher Ed that as recently as 2016 the university was still adamantly opposed to divesting its fossil fuel holdings.
Yet one school official said new developments in portfolio management have made it easier for the college to efficiently track where its investments end up, giving university officials "a better understanding of where money sits." The school plans to "[phase] out direct investments by 25 percent over the next five years, 50 percent over eight years and 100 percent in 15 years."
Middlebury last week did not respond to multiple requests for comment on the divestment plan.
MORE: Catholic university rejects student demands for fossil fuel divestment
MORE: High-profile universities reject efforts to divest from fossil fuels
IMAGE: geckoz / Shutterstock.com
Like The College Fix on Facebook / Follow us on Twitter