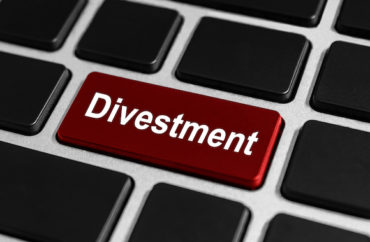 UPDATED
Overwhelming majority of student voters supported divestment
A Jesuit-run Catholic university rejected widespread student demands that it divest its holdings in fossil fuel concerns, even though nearly nine out of every ten voting students on the campus supported such a measure.
The National Catholic Reporter says that Creighton University's administration "declined to act on a non-binding referendum" supported by the vast majority of students who voted. A spokesman for the university told The College Fix that "less than 3,000 students out of more than 8,000" actually participated in the vote, and that 86 percent of them supported the measure.
The referendum had requested the school "[end] holdings…in the top-200 highest emitting fossil fuel companies by 2025" and subsequently "align full divestment with its carbon neutrality goal, currently targeted by 2050." An estimated two percent of the school's $568 million endowment comes from fossil fuel holdings.
The school's president, Daniel Hendrickson, said on Wednesday that the school "decided at this time that implementing a policy of total divestment from fossil fuel companies as outlined in the recent nonbinding student referendum does not align with our goal of a properly diversified endowment, and could negatively impact Creighton and our students."
Hendrickson said there are "compelling arguments on both sides of the divestment issue, as well as confusions." The Reporter says that the president outlined several other pro-environment steps the school intends to take in lieu of divestment:
While declining to divest, Hendrickson announced he has asked the investment subcommittee of the university's board of trustees to evaluate and consider investments in companies developing alternative energy sources and technologies aimed at reducing carbon emissions.

He added Creighton will continue to use its shareholder position to push for carbon-reduction resolutions, and will seek out partnerships with groups like the Interfaith Center on Corporate Responsibility and the national Jesuit Committee on Investment Responsibility.

Hendrickson also said the campus will host a campus forum, titled "Seeking Hope: Intentional and Ignatian Responses to the Global Climate Crisis," with students and faculty on Jan. 28 to advanced dialogue on how Creighton, as an institution and individuals, can respond to climate change.
One pro-investment student claimed that the protesting students were "really just trying to do what Creighton has taught us to do."
UPDATE: This article originally quoted The National Catholic Reporter, which claimed that the referendum had been "supported by 86% of the student body." A spokeswoman for Creighton University reached out to The Fix to clarify that that figure reflects the number of students who voted, not the total student body. The article has been updated to reflect this.
MORE: High-profile universities reject efforts to divest from fossil fuels
IMAGE: pichetw / Shutterstock.com
Like The College Fix on Facebook / Follow us on Twitter