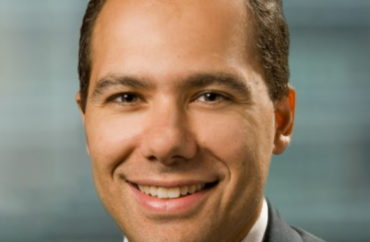 University has not provided an end date for canceled professor's administrative leave
Georgetown University has not set an end date for its investigation into a professor canceled for a comment he made about then-Supreme Court Justice nominee Ketanji Brown Jackson.
Ilya Shapiro has now been on administrative leave for more than 100 days. He told The College Fix his tweets criticizing President Joe Biden's selection of Jackson "did not violate any university policy."
Shapiro has stayed busy since the January suspension.
He told The College Fix that pending the end of his administrative leave, he will continue "writing, speaking, filing briefs, and otherwise engaging in public discourse in my personal capacity on my areas of expertise, including constitutional law, the Supreme Court, and the importance of free speech and civil discourse."
The January 26 tweet, which has since been deleted, stated that Judge Sri Srinivasan was the "objectively best pick" for the Biden Administration, but the Indian-born chief judge of the U.S. Court of Appeals in the District of Columbia didn't "fit into the latest intersectionality hierarchy" and that instead the Supreme Court would get a "lesser black woman."
Objectively the worst tweet I've seen today pic.twitter.com/h1xmKQoYuz

— Steven Mazie (@stevenmazie) January 27, 2022
Georgetown Law placed Shapiro, whom it had hired as the incoming executive director for the Georgetown Center for the Constitution, on administrative leave on January 31 pending an investigation.
The College Fix emailed Georgetown spokesperson Ruth McBain Monday to ask when the investigation would conclude and which policy or policies the university believes he violated, but has not received a response.
"It's not even clear that the policies applied to me because I wasn't a Georgetown employee when I made them," Shapiro told The Fix via email.
When asked whether he had been told if or when his administrative leave would end, Shapiro responded that "no timeline has been given." However, he did say that "given that I didn't violate any university policy, I'm confident that I'll be reinstated."
Law school Dean William Treanor cited Shapiro for potential violation of its policies against professional conduct, nondiscrimination and harassment. But Shapiro told The Fix he hopes the investigators consider the university's policy on speech and expression, which "makes clear that there's really nothing to investigate."
On Wednesday, Shapiro co-authored with fellow law Professor Andrew Koppelman an opinion piece that promoted respectful disagreement on constitutional issues.
He appeared as a guest May 5 on "Fox & Friends" to discuss the leaked Supreme Court opinion regarding Roe v. Wade.
In an April 9 essay in The New York Post, Shapiro cited his suspension as an example of a "trend of canceling speakers rather than challenging them."
Following his suspension from Georgetown Law, Shapiro enlisted the legal counsel of the Foundation for Individual Rights in Education. In an April 15 statement, FIRE criticized Georgetown's delay, stating that "its investigation of a single tweet [is] taking longer than 12 round-trips to the moon."
FIRE previously condemned Shapiro's suspension as a "witch hunt" and an "affront to free speech and fairness at Georgetown."
MORE: Georgetown law professor: 'aggressive' protests justified if 'the mob is right'
MORE: Law students shout down Ilya Shapiro
Like The College Fix on Facebook / Follow us on Twitter