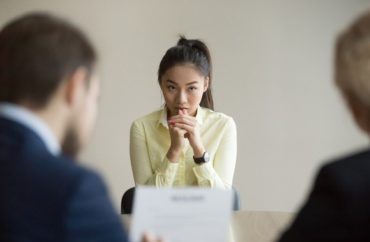 'Good chance of reaching the Supreme Court'
Asian-American activists who oppose affirmative action are planning their next steps after a victory and setback on opposite sides of the country.
While California voters rejected a ballot measure that would have overturned the state's 24-year-old ban on racial preferences in public college admissions, a federal appeals court upheld Harvard's "holistic" admissions practices as fair to Asian-American applicants.
A spokesperson for Californians for Equal Rights told The College Fix that litigation against racial preferences may supersede countervailing moves by a Democratic White House.
"A Biden administration will likely drop the current U.S. government lawsuit against Yale" for anti-Asian discrimination, filed this fall, said Kenny Xu, who calls himself a "lead insider" on the admissions discriminations cases and is authoring a book on them.
MORE: Appeals court says Harvard admissions 'not biased'
But Students for Fair Admissions' lawsuit against Harvard "has a good chance of reaching the Supreme Court, since the plaintiffs there are a private organization," Xu said.
Wenyuan Wu, executive director of Californians for Equal Rights, declined to tell The Fix how her group is plotting for future fights against racial preferences across the country.
"Ward and I are working on a number of things that I hope I can share with you soon," she wrote in a text message, referring to Ward Connerly, the businessman and former University of California regent who spearheaded the successful Proposition 209 that ended racial preferences.
"Generally, future efforts are still pivoted toward combating racial discrimination and preferences," Wu said.
Hopeful 'the elitists at Harvard will ultimately be worse off'
Momentum seemed to be with Xu, Wu and their allies until the 1st U.S. Circuit Court of Appeals tossed the SFFA lawsuit against Harvard last month.
When it filed for summary judgment against Harvard more than two years ago, SFFA President Edward Blum said the group had exposed the "startling magnitude of Harvard's discrimination against Asian-American applicants."
But the federal appeals court didn't make much of the lower "personal ratings" that Harvard issued to Asian-American applicants as a group, and found the university's practices didn't violate civil rights laws, as SFFA claimed.
Harvard's "limited use of race" in its stated quest to achieve diversity "is consistent with the requirements of Supreme Court precedent," the 1st Circuit ruled.
Upholding a trial judge's ruling in favor of Harvard, the appellate judges emphasized that "Asian American identity has a statistically insignificant effect" in the admissions process. "Harvard has demonstrated that it values all types of diversity, not just racial diversity."
A Harvard spokesperson told The Harvard Crimson that the court found the university's policies "lawfully and appropriately pursue Harvard's efforts to create a diverse campus that promotes learning and encourages mutual respect and understanding in our community."
MORE: Civil rights groups cheer Justice Department for finding Yale discriminates
Xu disagreed. "The failed appeal shows that the Ivy League still wants to control a version of diversity inherently marked by race even as it protects legacy students, children of donors, and children of faculty," he told The Fix.
"Asian-Americans, who often lack those social connections, try to get by on their own merit, but that isn't enough in the elite world of Harvard and Yale," he said.
"We have a wrongly decided appeals court ruling that accepts Harvard's disingenuous defense of racial discrimination," said Wu, former director of administration for the Asian American Coalition for Education.
She hopes that the Supreme Court "will take a fresh and fair look at the facts" and revisit the case law triggered by its 1978 Bakke decision, which upheld consideration of race in admissions as long as racial quotas aren't used.
"I am hopeful that as in the case of the elitists backing Prop 16, the elitists at Harvard will ultimately be worse off" because the high court will overturn "the supposed benevolent rationale" for racial preferences and ban them for federally funded institutions, including private colleges.
While she expects a Biden administration will "install racial/social justice warriors at the federal level," drop the Yale lawsuit and remove her "allies" in the Trump administration's Department of Education, the fight rages on for Wu.
"We are fighting for everyone," she added. "This is not a narrow matter of self-interest, but a matter of principle in what America is all about."
MORE: DOJ sues Yale for anti-Asian discrimination
IMAGE: fizkes/Shutterstock
Like The College Fix on Facebook / Follow us on Twitter