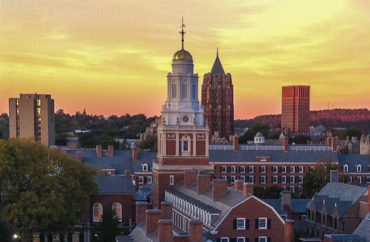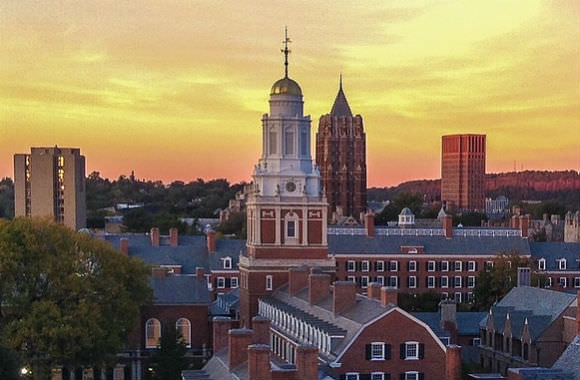 University called the lawsuit 'baseless'
The Department of Justice filed a lawsuit on Thursday against Yale University, alleging it discriminates against white and Asian applicants during its admissions process.
The DOJ fulfilled a threat it made to the Ivy League university in August, after it concluded a two-year investigation of the school. Its investigation concluded the institution discriminated against "racially-disfavored applicants including in particular Asian American and White applicants."
The Trump administration told Yale that it would face a lawsuit if it continued to use "race or national origin" for the 2020-21 school year and sought "voluntary compliance" to end the race-based discrimination.
A news release from the Justice Department explained:
The complaint alleges that Yale discriminated against applicants to Yale College on the grounds of race and national origin, and that Yale's discrimination imposes undue and unlawful penalties on racially-disfavored applicants, including in particular most Asian and White applicants.

The complaint also alleges that Yale injures applicants and students because Yale's race discrimination relies upon and reinforces damaging race-based stereotypes, including in particular such stereotypes against Yale's racially-favored applicants. And, the complaint alleges that Yale engages in racial balancing by, among other things, keeping the annual percentage of African-American admitted applicants to within one percentage point of the previous year's admitted class as reflected in U.S. Department of Education data. The complaint alleges similar racial balancing about Asian-American applicants.
It's these problems that led to the lawsuit. The university continues to violate Title VI of the Civil Rights Act, which breaks its promise to adhere to Title VI as a condition of receiving federal aid, the feds argue.
The DOJ wants the court to rule that Yale is in violation of Title VI, halt its current admissions process and award damages.
The Ivy League university "has not articulated or established a compelling interest with sufficient clarity," the lawsuit said.
MORE: Harvard ruling shows liberals are okay with Asian American discrimination
Instead, "Yale vaguely asserts a purported compelling interest in the educational benefits of diversity," but "without sufficiently defining its diversity goals, without articulating any standards to measure achievements of its diversity goals, and without indicating what actions or results would satisfy its diversity goals," DOJ attorneys argued.
The result is that "Asian and White applicants have a significantly lower chance of admission to Yale College than do similarly-situated Black and Hispanic applicants."
The Justice Department noted that Yale has used this allegedly racist policy for 50 years.
"Instead of using race in a narrow, time-limited, and targeted manner to achieve specific and defined educational goals, Yale has institutionalized its use of racial preferences as a permanent feature of its admissions process and decisions," DOJ attorneys argued.
Yale could, the DOJ said, use "workable race-neutral alternatives" such as socioeconomic status or "applicants' personal, individual challenges" to achieve diversity. But the school refuses to do so.
The university pledged to defend its current system for admitting and denying students.
"Yale does not discriminate against applicants of any race or ethnicity," Peter Salovey, the university's president, said in an October 8 news release. "Our admissions practices are completely fair and lawful" and the school "will not change as a result of the filing of this baseless lawsuit."
"We look forward to defending these policies in court."
The university's media relations office did not respond to an emailed request for comment on Thursday from The College Fix.
Yukong Zhao, president of the Asian American Coalition for Education, praised the decision. AACE has been active in filing complaints against universities for racial discrimination.
"We are grateful that the Federal Government has taken additional actions to enforce the Civil Rights Act clause for equal protection of the law," including on behalf of "the equal rights of Asian-American children who have been long scapegoated by racial preferences in education," Zhao said in an emailed statement to The Fix.
MORE: Hundreds rally to demand Harvard end discrimination against Asian Americans
IMAGE: Slack 12/Flickr
Like The College Fix on Facebook / Follow us on Twitter