An assistant principal in Florida has been arrested for illegally using school district computer systems to add votes for her daughter's homecoming queen nomination.
Laura Rose Carroll, an administrator at Bellview Elementary went into the Escambia County School District's computers last fall to pad the votes for her daughter Emily Rose Grover, a student at Tate High School.
According to the Pensacola News Journal, it wasn't until yesterday that the Florida Department of Law Enforcement finalized its investigation and arrested both mother and daughter.
Both Carroll (below) and Grover were charged with three third-degree felonies including "unlawful use of a two-way communications device" and "criminal use of personally identifiable information."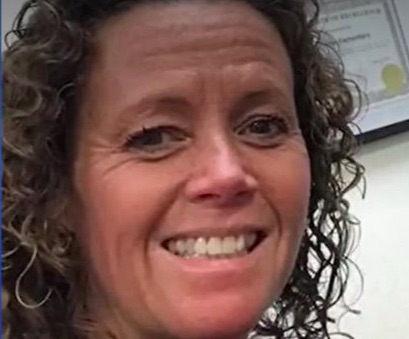 MORE: Male wins homecoming queen title at Tennessee high school
Escambia County School District Superintendent Tim Smith told the News Journal on Monday that Carroll has been suspended from her job at Bellview Elementary School. He declined to comment further on the matter.

Grover has been expelled from Tate High School, according to the FDLE.

In October 2020, the school district flagged hundreds of votes for Tate High School's homecoming court as fraudulent. FDLE was contacted, and special agents launched an investigation.

FDLE special agents discovered that 117 of the fraudulent votes originated from the same IP address within short period of time, and they tied the IP address to Carroll and Grover's computer usage.

Agents discovered Carroll had "district level access" to the school board's FOCUS program, the district's student information system, according to the release.

FDLE spokeswoman Gretl Plessinger told the News Journal agents learned that Carroll and Grover used FOCUS to cast fraudulent votes for her daughter to win homecoming queen at Tate High School.
Carroll was released Monday on a $6,000 bond while Grover was taken to the Escambia Regional Juvenile Detention Center, CBS-12 reports.
MORE: Maryland HS adopts gender-neutral 'Homecoming Royalty'
IMAGES: New Africa / Shutterstock.com; Raw Story / Twitter screencap
Like The College Fix on Facebook / Follow us on Twitter