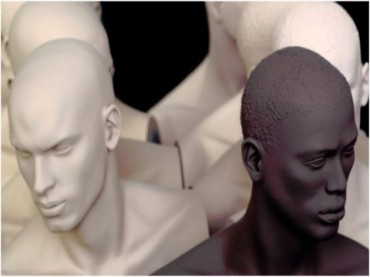 ASU President Michael Crow doesn't know what the fuss is all about.
In an interview with The State Press campus newspaper, he defended the controversial course, "U.S. Race Theory & the Problem of Whiteness," saying he has largely dismissed ongoing protests of the class:
"(The) course looked like a pretty good critical thinking course to me," Crow said. "It looked like it was doing what it was supposed to do, which is to deal with a complex subject through literature and get students interested in talking and writing and thinking about that complex subject."

When asked about groups …which openly protested against the class, Crow said he believed they did not look fully into the course before causing issues.

"Some people, I think, didn't take a careful look at the course; they just went off the title of the course," Crow said. "The title could have been better to capture what the course was focusing on, but none the less, I think that people criticized the course before they really looked at it."

… Those individuals who stir up controversy about the course are not a part of the ASU community, Crow said.

"They don't represent our values; they don't represent the way we think," he said. "So we can ask them to stop, but they don't have to."
Other people see if differently. USA Today reported when the class first caused a firestorm of controversy earlier this year:
Fox News correspondent Elisabeth Hasselbeck called the course "quite unfair, and wrong and pointed" on "Fox & Friends" …

Lauren Clark, an ASU student who is not in the class, said on the show that she is disappointed that the university is offering the course.

"Clearly we have a lot of work to go as a society in terms of racial tensions, but having a class that suggests an entire race is the problem is inappropriate, wrong and quite frankly, counterproductive," she said on the show.
Like The College Fix on Facebook / Follow us on Twitter
IMAGE: DryHundredFear/Flickr