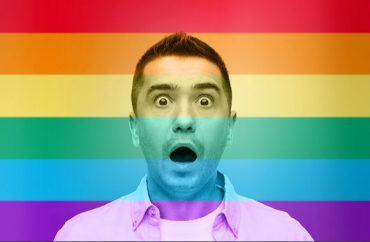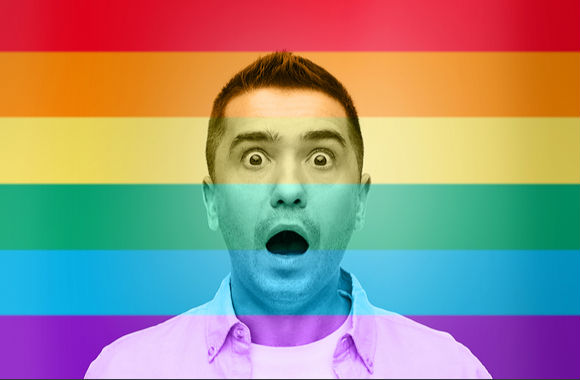 Art instructor quits after student complaints, says college is 'like a police state'
Following student accusations of "racism" and "homophobia," and subsequently facing diminished teaching prospects, art professor Michael Bonesteel recently resigned from his position at School of the Art Institute of Chicago, claiming he was "unfairly vilified and demonized by [a] small cadre of militant LGBT students with an authoritarian agenda."
The school, meanwhile, is denying Bonesteel's charge that it "infringed on [his] academic freedom."
Bonesteel taught at the art school for nearly 15 years, from 2003 until this past semester. According to his website, Bonesteel published "the first definitive book in America on world-renown [sic] outsider artist Henry Darger."
Bonesteel's departure from the institute was motivated by two separate student-involved incidents that led the university to take action against him, according to interviews he gave to The Chicago Reader and Raw Vision.
In December of last year, during a class discussion regarding Henry Darger's artwork that depicted young girls with male genitalia, Bonesteel advanced the theory that the artist may have been sexually abused as a child. A transgender student in class took offense to this theory and complained.
The student, Bonesteel told Raw Vision, "said there was no proof that Darger was sexually abused, and therefore [he] was wrong to propose the theory."
While Dean of Faculty Lisa Wainwright eventually ruled that the student's complaint was unfounded, Bonesteel ended up apologizing for his "insensitivity" after meeting with a diversity counselor, writing "an apology to the student who felt offended, saying that [he] should have treated the subject with more delicacy."
The second incident came two days later in another course taught by Bonesteel. During the discussion period, according to Bonesteel, a student went on a "long diatribe about perceived anti-semitic attitudes" about Gerard Jones, the author of a book assigned to the class. The student went on to criticize School of the Art Institute of Chicago and make "accusations of racism and homophobia against [Bonesteel] in particular." The same student also complained about the lack of a trigger warning when Bonesteel used the word "rape" later in the discussion.
Ruling on this complaint, Dean Wainwright ultimately "determined that it is more likely than not that [Bonesteel's] conduct in relation to this student constituted harassment based on gender-identity in violation of the School's Policy Against Discrimination, Harassment and Retaliation," according to the Reader.
Several months later, another student filed an additional complaint against Bonesteel's conduct in the second class.
At the end of the school year, the school informed Bonesteel that his teaching hours would be cut to the point that he would be ineligible for health insurance benefits through the college, the scholar told news outlets. Bonesteel also said he was told he would not be allowed to teach comic book courses anymore, and that his outsider art classes were going to be overhauled by replacing material from outsider art scholars with "new readings from academic journals."
Bonesteel said that he found these decisions "unacceptable," and that they led to his decision to resign, effective later this summer.
Bonesteel wrote in his resignation letter that he felt the situation was "an abuse of Title IX protections." He told the Reader that SAIC was a "toxic environment" that "feels more like a police state than a place where academic freedom and the open exchange of ideas is valued."
Contacted by e-mail, Bonesteel told The College Fix: "I am not giving any more interviews. Everything I want to say has been published in the Reader and Raw Vision." 
Reached via e-mail, institute spokeswoman Bree Witt informed The College Fix that she "can't speak to personnel matters," though, she added, "I can tell you that Mr. Bonesteel chose to leave the school." Witt provided The Fix with a statement from Dean Wainwright, who also claimed to be unable to discuss personnel matters but asserted that it is "simply not the case" that the institute "infringed on academic freedom" with regard to Bonesteel, adding that such behavior would be "anathema to our pedagogy."
MORE: Jesuit university caves to LGBT activists angry about marriage conference
MORE: Professor who called diversity training a 'waste' resigns after dean punishes him
Like The College Fix on Facebook / Follow us on Twitter
IMAGE: Shutterstock