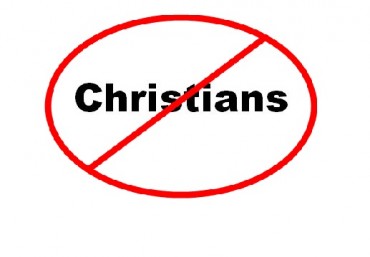 OPINION: What happens on campus doesn't stay on campus
BY: David Hacker, senior legal counsel and head of university litigation for Alliance Defending Freedom
Unlike the iconic Las Vegas advertising slogan, "What happens here, stays here," history is revealing that the hypersensitivity to political correctness, tolerance, and hurt feelings on college campuses is affecting society as a whole. And the news isn't good.
Consider the case of Emily Brooker. In 2006, Emily was a social work student at Missouri State University. Her professor instructed the class to write a letter to the Missouri Legislature advocating in favor of same-sex adoption and parenting. But this wasn't just an in-class exercise. Emily's professor told students to sign and mail these letters to get class credit. When Emily refused and asked for an alternate assignment—one that didn't violate her religious conscience—the professor responded by charging Emily with the worst violation of the university's ethics code.
Rather than dismiss the charges as unfounded, the university called Emily to a Star Chamber hearing, interrogated her about her Christian beliefs, and required her to sign a contract agreeing to abandon her faith in class as a condition of pursuing her degree. Emily sued, and three days later the case was settled—in Emily's favor.
Fast forward a mere seven years and we find parallels to Emily's story in the story of a Washington florist. Barronelle Stutzman has been a florist for more than 30 years. One of her long-time clients asked her to create a floral arrangement for his same-sex wedding. Barronelle declined and explained that creating an artistic arrangement for such a wedding would violate one of the core tenets of her faith—that marriage is a sacred religious ceremony between a man, woman, and Christ. The state of Washington—on its own initiative—sued Barronelle, claiming she had violated state laws prohibiting discrimination.
In both stories, government agents told private citizens that they must express an idea that violates their conscience. Barronelle's case is a cultural derivative of the campus censorship Emily experienced, and of many other stories of censorship or tolerance mandated by overwhelmingly leftist academics who are no longer the free speech freebirds of the 1960s, but speech code pupils of the 1980s and 1990s.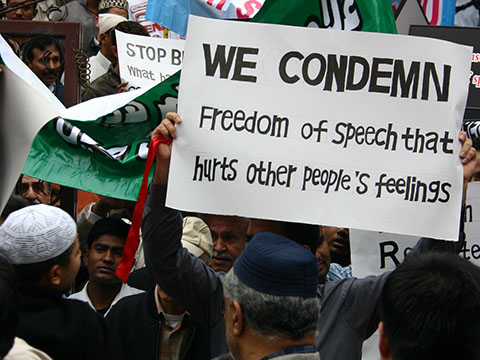 Consider another derivative. Forty years ago, college students had a First Amendment right to associate freely with likeminded students and create student organizations that advocated those shared beliefs, however unwelcome those ideas were to the campus administration. But today the once well-established right to associate is under sustained assault—and has been for nearly a decade. Instead of welcoming the diversity that accompanies different student groups expressing different messages, universities, like the California State University System, de-recognize student groups if they try to limit their leadership or membership to students who actually agree with the group.
This campus trend of limiting the ability of private organizations to govern themselves according to shared ideas and beliefs is already gaining traction in wider culture. During the oral arguments in the recent same-sex marriage cases, the U.S. solicitor general argued that religious institutions may lose their tax-exempt status if they hold onto core religious beliefs in marriage between one man and one woman. In other words, if religious institutions decide that their shared beliefs include only one-man, one-woman marriage, the government boogiemen might not be far behind with tax penalties.
Today's latest trend on college campuses are "micro-aggressions." Imagine a grassroots thought-police where faculty and students take it upon themselves to warn peers about any offensive—or potentially offensive—word or deed on campus. "Aggressors" (a.k.a, people speaking freely) are harassed publicly until they agree to cease speaking.
Whatever happened to the "marketplace of ideas" on campus and in society? The answer comes from the fact that what happens on campus doesn't stay on campus. What we teach—or fail to teach—college students about freedom and liberty, has a direct impact on our society years down the road.
Unlike the Las Vegas ad campaign, what students learn on campus today is linked directly to the shrinking freedom we enjoy in society as a whole. If we can restore the norms of freedom and liberty to campus today, we will restore them in America tomorrow. And that benefits us all.
David Hacker is senior legal counsel and head of university litigation for Alliance Defending Freedom.
Like The College Fix on Facebook / Follow us on Twitter