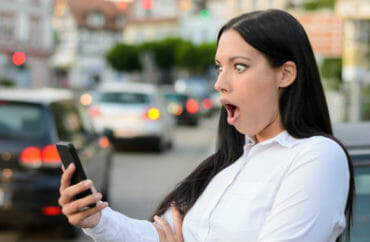 A so-called "equity specialist" at a Minnesota high school was caught on tape last month defending race demonstrators' looting and arson, noting such actions get a "reaction."
According to Alpha News, in response to a student's question about why people riot, Elk River High School's Troy Johnson told a ninth-grade class "Let's burn the building down, and then did you see what happened? We got a reaction … We got some change now, we got somebody's attention now."
Johnson claimed police mistreatment of blacks has always been an issue — "these guys are losing their lives at a very high rate" — but today's technology has made it much easier to bring it to light.
"We've told people, we've said, 'hey this wasn't right.' Now, luckily, we got technology, we got the phone to record," he said.
Johnson went on to claim looting has been a boon for the black community: "[It's] is doing a lot for us, for the black community. We're raising awareness [for] those people who don't live in the black community […] We're raising your awareness about what's going on in our neighborhood that you don't live in."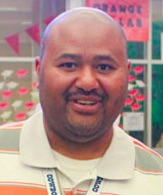 He then defended setting buildings on fire as white people are the ones "who own property that others pay rent for."
"Let's burn their stuff down," Johnson (left) said. "We'll get them to say something to their friends, say, 'hey, buddy, we need to figure out what's going on here."
WCCO-4 reports parents expressed their displeasure at a May 10 school board meeting, saying Johnson's remarks "encouraged and justified violence." One mom noted her son said Johnson's comments made him feel "bad for being a white person."
Others, however, defended the equity expert: Johnson "exposed [students] to a perspective they may not have known before" and that "it's important to have teachers who can […] offer a different view, different opinions."
The school district said it investigated the matter and "appropriate actions" were taken. A spokesperson said the district "does not condone violence or illegal activity at any time, and that we do work to provide safe spaces for students to discuss current events."
According to the district's equity specialist website, Johnson holds undergraduate and graduate degrees in social work from the University of Minnesota. Before working at Elk River HS he was a therapist with the Catholic Charities Day Treatment Program and also assisted immigrant families new to the U.S.
Read the Alpha News and WCCO-4 articles.
MORE: Beware of academics offering 'expertise' on systemic racism, equity
IMAGES: michaelheim / Shutterstock.com; ISD 728 screencap
Like The College Fix on Facebook / Follow us on Twitter