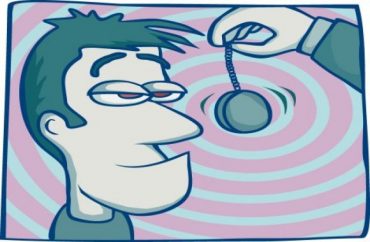 We will "respond with humility to the mistakes we make from our privileged positions."
A recent Star Tribune story about Minneapolis's Augsburg University is a nigh-perfect example of how visceral dedication to diversity isn't a good thing.
The small, private Lutheran liberal arts institution has become rather racially diverse over the years, 2017 being the first time the freshman class was majority-minority. And with this, "the school has been forced to take an unflinching look at how it is adjusting to a rapid demographic shift …" — things like the "graduation gap," "beefed up" support services, and a look into the "predominantly white" honors program.
There's also the matter of yet another instance of context: Last fall, Augsburg professor and director of the school's Honors Program Phil Adamo read the N-word in a classroom discussion about James Baldwin. Students complained that Adamo had "brought up past racial trauma."
An investigation took place and Adamo ended up being replaced as head of the Honors Program. Provost Karen Kaivola said in an email to students and faculty that "[s]tudent reports have raised concern about the inclusiveness of [Adamo's class] and other issues in the Honors Program."
Kaivola's message concluded thusly: "We are here to do this work — we will be present when you need us to be, speak when you need us to and remain silent when that is what is required of us."
"This work"??
Students also had complained the honors program "has failed to keep up with Augsburg's growing diversity and [has] struggled to retain minority students," and they questioned campus officials if the school "truly welcomed them." Thus, they demanded Augsburg make so-called "cultural competence" training mandatory for all staff and faculty (it's currently required for the former but just "encouraged" for the latter).
Augsburg President Paul Pribbenow responded as Kaivola did, saying administration would "respond with humility to the mistakes we make from our privileged positions." How nice.
For his part, Adamo responded to the N-word incident via a letter to the campus newspaper, noting a "narrative [was] being constructed that is simply counter to the facts."
My specific and only use of the N-word was as follows:

"In an academic context, quoting from an author's work, was it appropriate to use the word 'n*****' if the author had written it that way? Wasn't substituting the euphemistic phrase 'the N-word' in these cases, in fact, a disservice to Baldwin's prose?"

The second claim of my faculty colleagues was that I "defended [my] use of the N-word multiple times against the objections of students of color." False. I did send two articles to students as a follow-up to class discussion — something every professor at Augsburg has surely done at some point. Both articles are by African American authors; both have provocative titles.

One of these, by Andre Perry, was entitled "Good teachers use the N-word." Yet the first line of Perry's article says, "But it's how they use it that makes all the difference." According to Perry, context matters, a point also raised by several students in the class.

The other article, by Ta-Nehisi Coates, also has a provocative title, "In defense of a loaded word." Yet this article is anything but a defense of the N-word, as its last line attests: "'N*****' is the border, the signpost that reminds us that the old crimes don't disappear. It tells white people that, for all their guns and all their gold, there will always be places they can never go."
Adamo's colleague David Lapakko says faculty have felt "under a scrutiny that has stifled free expression" and noted Augsburg's (anonymous) bias reporting system has resulted in complaints about him for "citing research on gender differences" and allegedly teaching the "storybook narrative" about Christopher Columbus.
The squelching of free expression isn't limited to faculty. The Star Tribune notes how the focus of its article, a Somali-American Augsburg student, had "clashed" with a peer who had said he felt "under siege" as a conservative on campus.
Clash? Why would there be a "clash" if diversity-related discussions are supposed to be "real" and "open"?
MORE: Diversity pledges require loyalty in both 'thought and deed'
MORE: U. Washington to start 'intersectional diversity training' after prof's article
IMAGE: Shutterstock.com
Like The College Fix on Facebook / Follow us on Twitter