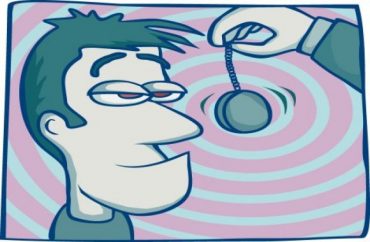 In response to "negotiations" with a group of miffed graduate students, officials at the University of Washington-Seattle have agreed to several "grievance demands" in the wake of a professor's controversial article on sex/gender differences.
Back in June, lecturer Stuart Reges' op-ed "Why Women Don't Code" cheesed students and professors alike with statements such as women "simply aren't interested in computer science," and "men and women are different, and they make different choices."
The group of grad students, "who are concerned about systematic diversity and inclusion issues" at the UW computer science school, noted on October 24 it was "happy to report" school officials had agreed to several of its demands, including:
Providing intersectional diversity and sexual harassment training to both [academic student employees] and supervisors of ASEs.

Creation of a democratically-elected group of ASEs to regularly meet with Allen School leadership and make progress on: (1) conducting a school-wide Equity Survey and analyzing results from other relevant climate surveys; (2) constructively work on measures for supervision statistics; (3) discuss and implement protocols for better email listserv etiquette; (4) develop a process for TAs of all courses to provide (potentially anonymous) feedback about the curriculum, instructor, or other relevant aspects of the course they are TAing.

A group of (mostly senior) faculty will review the introductory programming courses to ensure that they are inclusive of students from all backgrounds. Input from relevant ASEs and other stakeholders will be actively sought out.
Regarding that last point, PJ Media reports that "nearly every aspect of 100-level computer science courses will be inspected to ensure they promote inclusivity," according to UW spokesman Victor Balta:
This includes "curriculum, organization, programming language and environment, teaching methods and techniques, new devices… as well as ensuring that our gateway courses are attractive and welcoming to the broadest group of students."
Professor Reges told PJ Media he's peeved that his op-ed has been considered a form of "harassment."
"The graduate students are claiming that by merely discussing ideas they dislike that I have committed gender harassment," Reges said. "This would be an alarming precedent to establish," he added.
MORE: Prof gets heat for saying gender differences behind 'tech gap'
MORE: UW is misrepresenting professor's article on gender gap
IMAGE: Shutterstock.com
Like The College Fix on Facebook / Follow us on Twitter