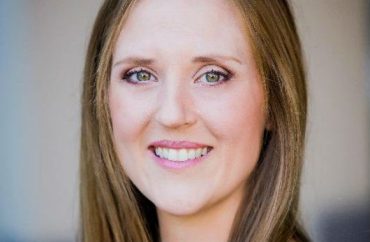 A member of the 'Trump Train'
The first major appointment in the Department of Education's Office for Civil Rights is a lawyer and author known for targeting Bill and Hillary Clinton for their alleged mistreatment of women.
Pepperdine Law School said its alumna Candice Jackson had been tapped as deputy assistant secretary for civil rights, and acting assistant secretary until that higher slot has been filled:
After years of private practice, including anti-discrimination and civil rights litigation in California and Washington State, Jackson is honored to enter public service to focus on making sure all students have access to a quality education in an environment free from unlawful discrimination.
She will temporarily lead an office best known for encouraging students to file Title IX complaints but investigating colleges even without complaints, and forcing colleges to limit the due process given to students accused of sexual misconduct.
Jackson didn't specify the position in an announcement on her personal website, only saying she had "accepted an appointment" in the department in Washington. She's also a Stanford graduate and former staffer at Judicial Watch, the conservative legal group that specializes in Freedom of Information Act requests.
She highlights herself as a member of the "Trump train" on her Twitter profile.
MORE: Congress asleep as agency that railroads male students expands its reach
According to The Washington Post, Jackson profiled women who accused former President Clinton of sexual harassment and worse, including Paula Jones, Gennifer Flowers, Kathleen Willey and Juanita Broaddrick, for her 2005 book Their Lives: Women Targeted by the Clinton Machine.
She also arranged for Clinton's accusers to travel to the presidential debate in St. Louis between Donald Trump and Hillary Clinton in October, and highlighted "Hillary Clinton's role in defending a man accused of raping a 12-year-old girl" named Kathy Shelton:
Hillary Clinton was selected by a judge to defend the man, who eventually pleaded guilty to a lesser charge. Decades later, as Shelton's attorney, Jackson helped bring her story into the public eye during the 2016 campaign, arguing that it showed Clinton's callousness toward victims of sexual assault.
Read the Pepperdine announcement and Post story.
MORE: Harvard official who couldn't explain Title IX rules now enforces Title IX
Like The College Fix on Facebook / Follow us on Twitter
IMAGE: Candice Jackson Twitter profile