Both private and public employers rely more on alternative qualifications
Bachelor's degrees have become optional for more jobs across industries, a development driven by high labor demand and more college alternatives.
"College has become a titanic assembly line for forcing students onto a bogus pre-professional track," Michael Gibson, author and entrepreneur, told The College Fix via email on November 28.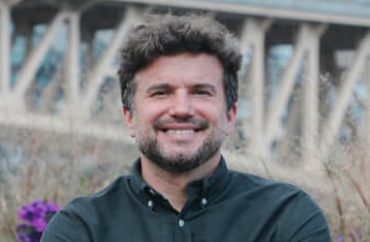 Gibson (pictured) founded the 1517 Fund to invest in and and mentor young people who dropped out of college or did not attend.
"Most skills are specific to the job, which means on-the-job training is the only training," Gibson said. "It may be true that health care and positions requiring some background familiarity with science and tech should require proof of knowledge. But a college degree is hardly proof of knowledge."
The Wall Street Journal reported November 26 that the "tight labor market is prompting more employers to eliminate one of the biggest requirements for many higher-paying jobs: the need for a college degree."
"The shift comes as demand for workers remains high and unemployment is low," The Journal reported. "Job postings far outpace the number of unemployed people looking for work—10.7 million openings in September compared with 5.8 million unemployed—creating unusually stiff competition for workers."
Companies such as Google, Delta Air Lines and IBM have cut credential requirements for certain jobs and "shifted hiring to focus more on skills and experience," according to the paper. College degrees for pilots at Delta are now "preferred but not required."
"Employers are resetting degree requirements in a wide range of roles, dropping the requirement for a bachelor's degree in many middle-skill and even some higher-skill roles," according to a report issued this year by the Burning Glass Institute, a think tank that analyzes labor trends.
Joseph Fuller, a professor at Harvard Business School, and Harvard research fellow Christina Langer co-authored the report with researchers at the institute.
Their paper analyzed more than 51 million job postings and found "that after a sustained period of degree inflation, employers' demand for bachelor's and post-graduate degrees is starting to decrease perceptibly."
"Some 46% of middle-skill and 31% of high-skill occupations experienced material degree resets between 2017 and 2019," the report's executive summary stated; that means nearly half of middle-skill and nearly a third of high-skill professions changed the degree requirements for at least some of their jobs in two years.
"Based on these trends, we project that an additional 1.4 million jobs could open to workers without college degrees over the next five years," the authors wrote.
Maryland governor takes lead in eliminating degree requirements for state jobs
Maryland Governor Larry Hogan, a Republican, announced in March that he would lift the four-year degree requirement to apply for thousands of state jobs as part of a "first-in-the-nation workforce development initiative," according to a state government news release.
Hogan stated the Maryland government will work with partners to recruit candidates "skilled through alternative routes," such as community college, military training, apprenticeships, or, most commonly, on-the-job learning, according to the news release.
"State jobs in every department [were opened to] applicants with relevant experience and training, particularly in the information technology, administrative and customer-service sectors, which previously required a college degree," according to The Baltimore Sun.
Maryland had more than 8,600 job vacancies at the time of the announcement.
"To begin the hard work of reconfiguring the broken higher-education system, there are three critical steps we can take immediately," Hogan wrote in an October Wall Street Journal op-ed in which he opposed President Joe Biden's student loan bailout as unfair to Americans without college degrees.
"First, employers should stop requiring college degrees for jobs that don't need them," Hogan continued. "In Maryland, we've led the charge…If more states follow our lead, the trend could spread to the private sector."
"The federal government should also expand Pell grant subsidies for short-term skills-based training, not only expensive four-year degrees," he stated.
Hogan called on his fellow state leaders and the federal government to "drastically ramp up apprenticeship programs to create alternative pathways to careers like cybersecurity, healthcare and the skilled trades."
Gibson said he approves of Hogan's approach.
"Governments that require college degrees for jobs are responsible in part for the rising cost of college," he said. "It intensifies demand needlessly."
MORE: Florida invests millions to help students learn entrepreneurship
IMAGE: 1517 Fund
Like The College Fix on Facebook / Follow us on Twitter