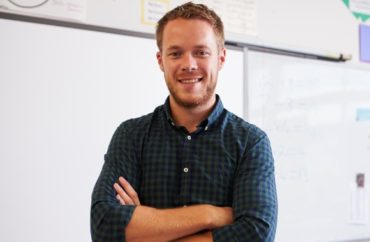 Teaching and preaching are a 'perfect marriage,' professor says
A Baptist college plans to start a new program that prepares future pastors for a second vocation in education.
Boyce College's Seminary Track Teaching Education program will begin this fall semester.
Its goal is to both provide pastors with teaching skills that can help them with their congregation and ensure they can provide financially for their families, given the low salaries sometimes associated with ministry.
The College Fix spoke to Professor Barry Gibson in person to discuss the program's motivations and goals. He is an education professor at Boyce College and is working with Professor Melissa Tucker, the education department chair, to launch the program.
Professor Gibson said that some young men "get the false impression that their ministry will be just like the churches they attend," meaning healthy and large enough to pay an "adequate" salary.
However, "the reality is that well over 80 percent of our Southern Baptist churches are less than or up to two hundred members," Gibson said. This fact motivated the college to create a program that helps pastors proactively prepare for a second job instead of reactively finding one that could conflict with their ministry.
The education professor knows this from personal experience, as he is also a pastor of a local church.
Teaching and preaching are a ""perfect marriage" in terms of occupations, because they provide pastors with opportunities for ministry while actively engaging with the local community and positively impacting the lives of the children under their care.
"Teachers that are pastors have in front of them every day a mission field," Gibson told The Fix.
He told The Fix:
They have students who belong to families that probably live in the community of which they both teach and pastor so your children's ministry is sitting in front of you, and their families see you as a very influential part of their child's life such that if you were to invite them to church, they probably consider coming to your church as a pastor more so because your their child's teacher than if you were not.
The coursework involves at least 200 hours of classroom time and can take up to six semesters to complete.
This structure allows students to observe and assist teachers in real classrooms and gain practical experience.
Students also spend 70 days in student teaching under a certified teacher. The ministry side of the degree requires 30 hours of theology and Bible study as part of the undergraduate degree.
Seminary track students take all the required graduate-level divinity classes and graduate in five years with both a bachelor's degree in teaching education and master's in divinity. The heavy coursework and employment instills in students a sense of responsibility and time management skills, Gibson said.
The program builds on the college's existing teacher education program which has a 100 percent placement rate, according to Gibson. The college collaborates with both Jefferson County Public Schools and a Christian school system and some classical schools.
He said plans are underway to expand into secondary certification for high school education in English and History, starting as early as January 2024.
Gibson said the degrees provide students with the ability to teach anywhere and also open doors for ministry so they can "proclaim the good news of Jesus."
MORE: This small Catholic college produces priests, nuns
IMAGE: Monkey Business Images/Shutterstock
Like The College Fix on Facebook / Follow us on Twitter