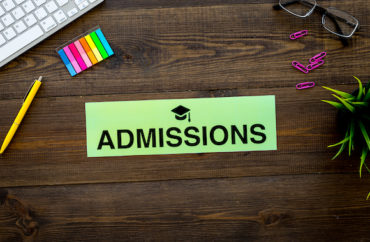 Leaders say they want campus to remain racially 'diverse'
Barnard College in Manhattan will begin asking student applicants about their "commitment" to "diversity, equity and inclusion" in response to the U.S. Supreme Court's affirmative action ruling, its leaders said this week.
Jennifer Rosales, chief diversity officer and vice president for inclusion and engaged learning at the private women's college, said the new question reflects their on-going commitment to DEI principles, according to the Columbia Spectator, the college newspaper.
A number of colleges are revamping their admissions process this year after the Supreme Court ruled in June that race-based admission practices are unconstitutional. In the 6-3 majority ruling, the court determined that Harvard University's and the University of North Carolina's race-based admissions policies violate the Equal Protection Clause of the Fourteenth Amendment.
Now, when students apply to Barnard, Rosales said they will be given its DEI mission statement, which says: "Our commitment to diversity, equity, and inclusion has the potential to disrupt and transform entrenched practices."
Then, she said the application will ask students: "In what ways have you challenged ideas, practices, and spaces? What did you learn from these experiences?'"
Rosales made the announcement during a panel discussion Tuesday about the Supreme Court ruling. She said the college is taking a number of actions to make sure its student population remains "diverse," according to the report.
When asked about diversity of income and class, panelist Melissa Murray, a New York University professor of law, emphasized the importance of racial diversity, the report continues.
"I want to resist the idea that the only way black and brown students can be on campuses is if they are first-generation and low-income," Murray said. "That actually reduces the kind of diversity that we want."
Murray said faculty, students and alumni must stand strong for diversity and inclusion in the face of the Supreme Court ruling.
"This is a moment of courage and fortitude, not just on the part of the administration but the part of faculty, the part of students, the alumni community. If you believe that this is a mission for your institution, then you have to be ready to support it," Murray said. "I'll say this as the dean of a law school that operated in a post-affirmative action landscape: if you aren't getting sued, you are not doing the work."
Some scholars have expressed concerns about colleges skirting the Supreme Court's ruling through their application process.
For example, they pointed to a June 29 memo from Harvard University President Lawrence Bacow that quotes a line in the ruling saying colleges and universities may consider "an applicant's discussion of how race affected his or her life, be it through discrimination, inspiration or otherwise," The College Fix reported at the time.
MORE: UNC Chapel Hill, which led fight for race-based admissions, now works to fully abolish it
IMAGE: 9dream Studio / Shutterstock.com
Like The College Fix on Facebook / Follow us on Twitter