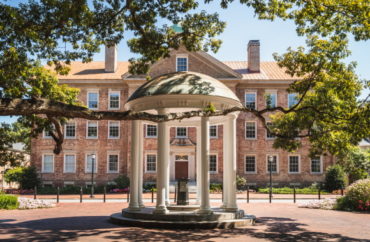 'This is a moment of humility. A lot of people thought that we were fighting a good fight that needed to be fought, but as it turns out, we were actually doing something we should not have been doing.'
The University of North Carolina at Chapel Hill, one of two main defendants that fought to keep race-based admissions policies legal in a historic case that ended up before the Supreme Court, is now moving full steam ahead to completely abolish the practice.
Nearly four weeks after the Supreme Court ruled the university's race-based admissions practice was unconstitutional, the UNC Chapel Hill Board of Trustees voted to ban not only the use of race in admissions — but also in all hiring, including employees and contract work.
The resolution, which passed 10 to 1 in a vote in late July, even includes a caveat that officials cannot "establish through application essays or other means" any proxies premised on race-based preferences in hiring or admissions.
Campus leaders are not stopping with a simple resolution, either.
Trustees are actively overseeing administrators working to audit all departments to ensure that there are no loopholes, tom-foolery, or on-the-sly methods being used to get around the Supreme Court's ruling, according to a trustee meeting held July 26.
"Our job is not to window dress, but to actually root out problems," Trustee Marty Kotis (pictured) said in a recent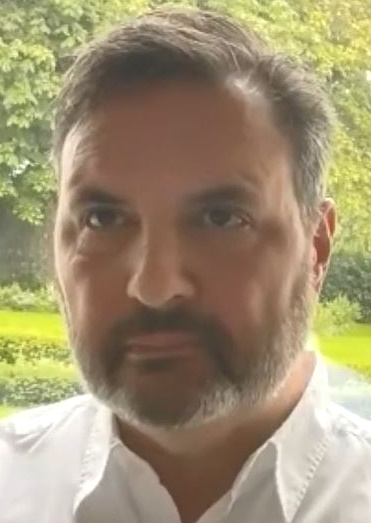 telephone interview with The College Fix.
He said everything from campus tours and admissions essay questions to hiring practices and legal policies have been or will be audited, adding "administration is complying" and is "very responsive" to the new mandate.
"One of the takeaways for boards [of trustees] out there is, if they think something should be implemented or audited, they need to be on the ball and do that," Kotis said. "They can't just sit back and think someone should do something."
Some UNC Chapel Hill trustees are undergoing something of a public reflective moment in the wake of the Supreme Court ruling. John Preyer, at the July 27 board meeting, made an impassioned speech about the Supreme Court's decision and what it means for university leaders.
"For nine years, we've spent in the neighborhood of $35 million dollars, to lose a high-profile case in which we were found to be in violation of the Fourteenth Amendment," Preyer said. "This is a moment of humility. A lot of people thought that we were fighting a good fight that needed to be fought, but as it turns out, we were actually doing something we should not have been doing."
He called for campus leaders to review the decisions that led to this moment, adding: "Would we have been better spending that $35 million dollars on providing tuition at no cost, or reduced costs, instead of litigating a position that was ultimately found to be in violation of the law?"
Preyer went on to point out that, two years ago, when Kotis first put forth a resolution to ban race-based hiring and admissions policies, he voted against it.
"I did so because [the university was] $25 million dollars into defending a position that was ultimately going to be found in violation of the law," he said. "I think that it's incumbent upon all of us to ask the question, 'Why did we do that, how did we get there?'"
"We think we were fighting the good fight," he added. "Well, it turns out the good fight was against the law, and I come back to the word humility. This is a moment for everyone to reflect."
Kotis, in his telephone interview with The Fix, said if his resolution had passed two years ago, perhaps the university would not have spent so much money going to the Supreme Court.
In the end, he said, he is happy the university is now on the right side of history by approving the resolution and fully following through with its implementation.
"Everyone that is applying to the school for admissions or hiring or contracting should have an equal opportunity, and I think that is very different than trying to mandate an equal outcome based on arbitrary characteristics," he said.
"Some people have characterized this as, 'You can never mention race or religion or experience.' It's not an outright ban, you can mention it, but you are not being judged on that criteria," Kotis said.
The lone vote against the resolution came from Trustee Ralph Meekins.
"Meekins said the University follows discrimination policies and thinks the resolution is unnecessary," according to Carolina Alumni Review. "He also said he dislikes that the resolution was passed so soon after the Supreme Court decision, and he takes issue with the use of the words civil rights in its title because he thinks it may offend African Americans or other people."
MORE: Supreme Court strikes down affirmative action in landmark decision
IMAGE: Gurezende / Shutterstock
Like The College Fix on Facebook / Follow us on Twitter