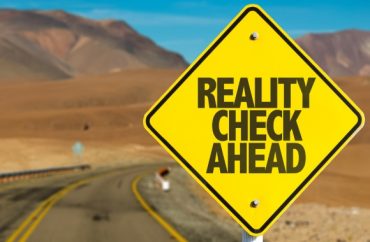 A student at Barnard College is defending the actions of the school Public Safety division in the wake of allegations of racism  against it.
Back on April 11, black Columbia student Alexander McNab was "physically restrained" by campus cops after he refused to show them his ID. Both Columbia and Barnard students are required to do just that upon entering buildings after 11pm.
The incident led to charges of racism, racial profiling, and the suspension of not only the officers involved, but their chief as well. McNab said he initially refused to provide his ID due to "what he cited as inconsistent enforcement of the rule, as he had noticed that white students were often not asked." Protests and campus "listening sessions" ensued.
But in a Saturday Columbia Beacon column, Morgan Raum says the reaction to the McNab incident is "appalling" and "hypocritical."
"[…] many of the same Barnard and Columbia women who screamed #MeToo and accused men of generally behaving like pigs and getting away with whatever they want only a few months ago are now so indifferent about an adult male belligerently walking past Public Safety and refusing to show his ID," Raum writes. She notes that just last year a man followed a female student into her own (Raum's) dorm and assaulted her.
"Perhaps Public Safety shouldn't have taken this incident seriously either?" she asks. "What if he really was just a male Columbia student trying to enter my dorm with no mal-intentions?"
It's appalling that so many students, along with the Barnard administration and President Beilock, would prejudge this incident to be purely the result of racism.

I would much prefer Barnard Public Safety officers prioritize safety rather than political correctness. The fact of the matter is an adult male entered a closed women's college campus after 11PM and repeatedly refused to show his identification to Public Safety officers, despite admitting that he knew about the rule. To be honest, I'm upset he was allowed to get as far as Milstein before the officers took action. What if this man had a knife? Or a gun? Considering how fearful of mass shootings students on this campus and elsewhere claim to be, it bewilders me that those same people are calling for the removal of the only people capable of actually protecting us from gun violence on campus (Don't believe me? Barnard students have been chanting "NO COPS ON MY CAMPUS!" in protest of the incident for the last week).

I have been asked to show my ID after 11PM on Barnard's campus every time that I can remember, and I am a (very) light-skinned Jewish woman. Perhaps some Public Safety officers don't ask every student to show ID after 11PM. They're human too, after all.
Raum doesn't deny that racial profiling is a thing; however, she says maybe, just maybe, McNab was profiled due to his being a male entering a women's college late at night … and refusing to show ID.
MORE: Barnard suspends police officers for enforcing its rules
MORE: University president apologizes for using the word 'profiling'
IMAGE: Shutterstock.com
Like The College Fix on Facebook / Follow us on Twitter