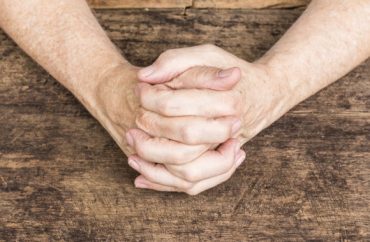 Officials at Baylor University, one of the largest Christian universities in the nation, are working to forge some sort of peace treaty between a conservative club on campus and an unofficial student group that supports gay rights as tension between the two continue to fester.
The Young Americans for Freedom chapter and the campus club "GAY" (which stands for Gamma Alpha Upsilon, or the word gay in Greek letters), is scheduled to meet sometime in the next week or so with campus leaders, who instigated the meeting.
At issue is GAY's agressive objections to and active lobbying against YAF for repeatedly inviting conservative speakers with strong stances against LGBTQ issues to campus, such as Matt Walsh last spring and an upcoming guest lecture by Ben Shapiro in November.
Both Walsh and Shapiro are known, even among conservative circles, are firebrands who do not mince words when it comes to defending Judeo-Christian principles.
But GAY's repeated attempts to silence and shut down Young Americans for Freedom's events, as well as call YAF members a variety of names and denounce them as hate-mongers, prompted YAF to fire back, asking why an unofficial campus group that is technically not even allowed to exist under Baylor's school rules gets so much support and affirmation from campus leaders.
"The university kind of protects them in a way," Zachary Miller, the chair of Baylor's YAF group, told The College Fix. "They tore down our flyers and did things against the university policy, which we reported them for, and not only did they not receive any disciplinary action, the university is now obviously negotiating with them to negotiate with us."
GAY members have demanded the group be chartered despite the club being in direct violation of Baylor policies, as of yet to no avail, although it appears their case has some sympathy with many on and off campus.
When The College Fix reached out to President Linda Livingstone for her stance on the conflict, a member of her staff responded that she does not side with any student group. Chief Marketing Officer at Baylor, Jason Cook, reiterated that statement when reached by The Fix. He also said the meetings between the two student groups are voluntary and not mandatory.
Conflict between the two groups festered last spring, when YAF hosted Walsh.
Walsh's speech, titled "The War On Reality: Why The Left Has Set Out To Redefine Life, Gender, And Marriage," prompted petitions denouncing it that garnered thousands of signatures, as well as an attempt to have the event cancelled, claiming Walsh's presence on campus threatened the physical and emotional well being of students and faculty. YAF members also reported that their flyers had been torn down, and some members even reported receiving threats via Twitter and in their classes.
Walsh's pro-marriage talk was also countered by alternative "Love Feast" campus event.
In September, after the Shapiro speech was announced, some student reactions included anger, disgust and outrage. Other students called for various forms of protest, with one going so far as to suggest burning down the school.
Despite all this, administrators brought no action against GAY, but is pressuring YAF to negotiate with them to ease tensions ahead of Shapiro's visit, Miller told The Fix. 
The underlying point, he added, is that per the handbook, the GAY group should not be allowed to exist at Baylor, much less have school officials working on their behalf. According to Miller, policies are in place for a reason and should not be there if they will not be enforced.
"Baylor set the policy and should enforce it," he said. "If you don't want the policy, get rid of it."
It appears the university has no plans for that. Ahead of the fall 2019 semester, Livingstone released a "statement on human sexuality" that does not condone homosexuality:
Baylor University welcomes all students into a safe and supportive environment in which to discuss and learn about a variety of issues, including those of human sexuality. The University affirms the biblical understanding of sexuality as a gift from God. Christian churches across the ages and around the world have affirmed purity in singleness and fidelity in marriage between a man and a woman as the biblical norm. Temptations to deviate from this norm include both heterosexual sex outside of marriage and homosexual behavior. It is thus expected that Baylor students will not participate in advocacy groups which promote understandings of sexuality that are contrary to biblical teaching.

The University encourages students struggling with these issues to avail themselves of opportunities for serious, confidential discussion, and support through the Spiritual Life Office (254)-710-3517 or through the Baylor University Counseling Center (254)-710-2467.
Asked "WWJD" — What Would Jesus Do — Miller replied: "You have to love people, but you also have to be clear. … Even in the Gospels, Jesus rebukes certain people, but it doesn't mean he doesn't love them, it means he wants them to live in a way ordered properly with God."
"And we can all do better with that," he added, "but it's destructive to change your ways or teachings to accommodate them."
Editor's note: Zachary Miller is a contributor to The College Fix.
MORE news on Baylor University
IMAGE: Shutterstock
Like The College Fix on Facebook / Follow us on Twitter