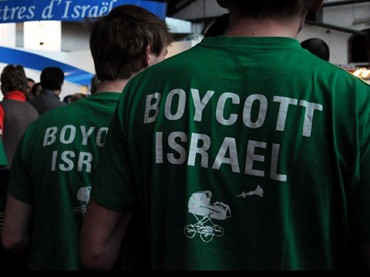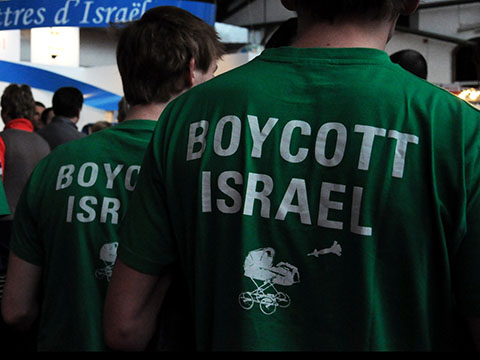 If you can't convince Bowdoin College students, who can you convince?
William Jacobson at Legal Insurrection has a good analysis of how an "unprecedented all-student referendum" on a proposed "full academic and cultural boycott of Israel" ended up backfiring on Students for Justice in Palestine at the elite liberal arts college.
SJP actually got more people to sign its petition for the referendum than it got to vote for the referendum itself:
In favor: 228 votes, 14%

Opposed: 1,144 votes, 71%

Abstaining: 247 votes, 15%

Total Votes: 1,619 votes, 85% of the student body
It was a victory for outgoing President Barry Mills, who wrote in a statement that while the school never would have gone through with a boycott, "it is gratifying to see this resounding and unambiguous statement by our students who clearly understand the vital importance of open discourse between scholars and educational institutions and the free exchange of ideas and knowledge."
Jacobson says SJP had massive momentum going in:
This was close to a perfect storm in favor of SJP. It had a core group of seniors who for years have been advocating against Israel on campus. It was operating on a highly progressive campus, and was very organized in its approach. It obviously had interaction with and learned from two of the most vicious anti-Israel groups — Jewish Voice for Peace and American Friends Service Committee. SJP knew to put its Jewish members out front to lead the boycott drive, something we have seen at other campuses. Plus, it was the end of the semester when SJP must have assumed there would be low turnout as students entered reading period and finals.

All in all, this was a best case scenario for the anti-Israel, anti-Academic Freedom movement on campus. And it failed miserably.

I understand from people involved that once students really found out how damaging the academic boycott would be to academic freedom, the reaction was overwhelmingly negative.

This demonstrates what I have said for years — it is through false and misleading propaganda, often by faculty, that BDS has gained a foothold in academia.  At Bowdoin, even a years-long campaign to demonize and dehumanize Israel could not overcome the good sense of the student body who understood that destroying academic freedom for everyone is not the answer to any problem.
The vote for plain divestment from Israel was closer at the semi-annual meeting of the General Assembly of the Student Senate of California Community Colleges this weekend, but divestment supporters still lost decisively, 25-44, with six abstentions, pro-Israel student group StandWithUs said:
The California Community College system is the largest educational system in the United States, and is now the largest one in the world to reject a [boycott, divestment and sanctions] proposal. The students of California Community Colleges, through their duly elected representatives, have taken a stand for co-existence and peace – ensuring their voices will not be exploited for an unjust cause.
Read the Legal Insurrection post and the StandWithUs post.
Like The College Fix on Facebook / Follow us on Twitter
IMAGE: mediActivista/Flickr