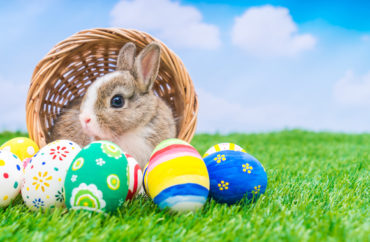 Risks include heart attacks, paralysis, loss of sight
Parents of children participating in an Easter egg hunt at the University of California, Berkeley, were forced to sign a waiver before allowing their children to take part in the egg-based festivities.
Attendees at the "25th Annual Easter Egg Hunt and Learning Festival" were forced to "[stand] in line for up to half an hour to hand in the official form," according to Reason. That form stipulated that "participation in The Activity carries with it certain risks that cannot be eliminated regardless of the care taken to avoid injuries."
Dangers associated with the Easter egg hunt include "minor injuries, such as scratches, bruises and sprains…major injuries such as eye injury or loss of sight, joint or back injuries, heart attacks, and concussions…[and] catastrophic injuries including paralysis and death."
It is unclear how hunting for colorful eggs could lead to heart attacks and paralysis. According to one attendee, the staging area for the hunt was "literally…a flat grass surface where they would just place the eggs."
The hunt was over in a minute, according to the attendee, because the eggs "were just placed there." Each child was allowed a maximum of five eggs.
MORE: Student sues college for injuries suffered during game of tag
IMAGE: jannoon028 / Shutterstock.com
Like The College Fix on Facebook / Follow us on Twitter