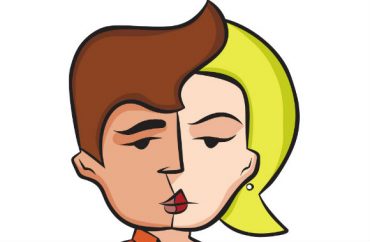 UC Berkeley's SHIP, the Student Health Insurance Plan, will add two new benefits for transgender students beginning next month: fertility preservation and laser hair removal.
According to SHIP Manager Bahar Navab, the former is necessary as hormones used to treat gender dysmorphia — "the common diagnosis of individuals whose gender assigned at birth does not match their gender identity" — can lead to fertility issues.
The latter "provides a less painful, less frequent method of hair removal," she says, and is one of the "critically important and often under-supported treatments for transfeminine people."
According to The Daily Californian, last year SHIP expanded its transgender benefits to include "male-to-female top surgery."
"Trans and gender nonconforming people unfortunately face not only ignorance but also sometimes stigma on the part of the clinical providers who need to care for them, in part because most clinicians have not been trained in this aspect of healthcare," Navab said in an email.

According to Navab, the majority of traditional insurance plans currently do not cover many trans services including male-to-female top surgery and hair removal, as they regard these as cosmetic services rather than treatment of dysphoria. …

ASUC Senator-elect Juniperangelica Cordova said one of her office's focuses will be working with the Tang Center in the upcoming year. She said while she believes SHIP is doing a "good job" at adding benefits, there is room for improvement in ensuring that trans students have faith in their healthcare providers.

According to Cordova, the solution lies in providing resources to Tang faculty and making sure physicians receive comprehensive training in trans help and being trans-friendly.

"It's a matter of making sure that everyone who works at Tang is up to date in terms of using our names and our pronouns," Cordova said. "I'm excited to see new procedures and new coverage being added and I'm looking forward to working with Tang this year in making sure trans folks are healthy."
Berkeley students are all automatically enrolled in SHIP, but can waive coverage if they can provide proof of other health insurance. The cost for the coming year (for undergraduates) is $1,415 per semester.
MORE: Refusal to use transgender pronoun is 'harassment' under Trump's new school 'instructions'
MORE: California community college offers scholarships to transgender students
MORE: 'Genitalia-centered rhetoric' of women's movement is biased to transgenders
Like The College Fix on Facebook / Follow us on Twitter
IMAGE: Shutterstock