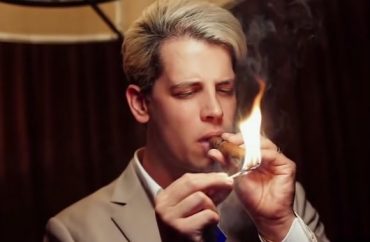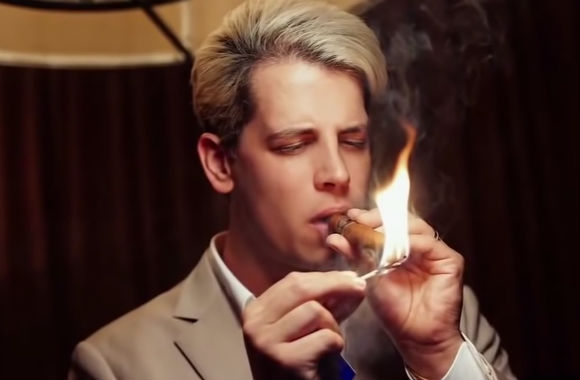 The mayor of Berkeley, California is urging UC-Berkeley to cancel the upcoming visit by Milo Yiannopoulos later this month, citing concerns about violence.
Jesse Arreguín claims his worry is not Yiannopoulos's political views, but the chaos that "might be provoked in the city" if he shows up.
Milo was invited to participate in "Free Speech Week" hosted by the conservative campus paper The Berkeley Patriot. Ann Coulter is scheduled to appear as well.
Despite his views on the matter, The Daily Californian reports Arreguín said "Whether or not speakers are allowed is a university decision. I expect the university to do everything they can to safeguard our community, which they have already promised to do."
[…] Councilmember Kriss Worthington said it is the responsibility of the city to allow varying perspectives to be expressed while providing for public safety regardless of an individual's political viewpoint.

Worthington added that by being exposed to different viewpoints, students can learn and figure out whether they agree or not.

"I grew up in a mostly conservative area, and the fact that I was a Democrat was radical … so I have sympathy for people that are in a minority point of view," Worthington said. "In Berkeley, there is a dominance of liberal beliefs, but we need to have space for other points of view. [Chancellor Carol] Christ (is) doing a balancing act."

Worthington also touched on the Berkeley Police Department's role during protests, stating that the department is learning how to better deal with protest violence with each new event.

He also praised Christ for striking a balance between allowing many points of view and providing for public safety.

"Berkeley's values of inclusivity are woven into the fabric of our community," Arreguín said in his statement. "No opinion, however controversial, can ever threaten that."
In its article, The DC felt the need to include what local radical schoolteacher Yvette Felarca feels about right-wing speakers coming to campus … without noting that she was recently arrested for assaulting a white nationalist and, hilariously, claiming it was "not a crime":
"I won't call it 'Free Speech Week,' because it's not about free speech," Felarca said. "What [Milo is] trying to do is silence us. … He should not be here; he is not welcome."
The By Any Means Necessary activist added that appearances by those like Yiannopoulos and Coulter "threaten the safety of minorities on campus, including Muslim, immigrant and transgender students."
MORE: Teacher arrested for assaulting white nationalist: Violence against far-right 'not a crime'
MORE: Demands grow to fire teacher who beat up white nationalist, joined in Milo violence
MORE: Woman sues UC-Berkeley for $23 million after being attacked at Milo event
Like The College Fix on Facebook / Follow us on Twitter
IMAGE: YouTube