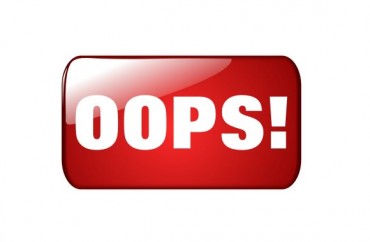 Remember the UC-Berkeley student who at the end of June claimed he was racially profiled by police and then detained "without explanation or justification"?
And, remember how the Associated Students of the University of California — without knowing any of the details of the incident — unanimously (with one exception) supported him ?
Well, now that student officially has been arrested on vandalism and hate crime charges.
Ismael Chamu was picked up by police on Thursday, and is sitting in Berkeley jail on $85,000 bail. Berkeleyside reports he faces charges of "felony vandalism causing $400 or more in damage, the commission of a hate crime, hate crime enhancements and conspiracy."
Police said last week that they had tallied more than 35 instances of vandalism, including graffiti on cars and fences, and slashed tires on at least 17 vehicles, in the Southside neighborhood along several blocks of Prospect Street near Hillside Avenue that appeared June 28. The graffiti included phrases such as "fuck white people," and is therefore considered a hate crime, BPD said. …

Details about the June 28 vandalism appeared on private social network Nextdoor: "Multiple cars, and fences were spray painted with Anarchist symbols, painting out license plates and slogans such as, F$%# white people, Class Warfare sometime during the night," one local resident near Hillside Avenue and Prospect Street wrote.

The messages also included "FTP," an anti-police term. Another resident who saw the original Nextdoor post initially brought it to Berkeleyside's attention.

In recent months, Chamu posted on Facebook to criticize police and the legal system, gentrification, the tech industry, "the right wing" and "their free speech," liberals, progressives and the Democratic Party.

After protests in Berkeley earlier this year, Chamu also posted in support of the antifascist movement and said police protected white supremacists and were "hand in hand with Nazis" during demonstrations in town.
Another Berkeley student, Peter Estrada, was arrested on Friday and faces the same charges as Chamu. Both are to be arraigned on Monday.
MORE: Berkeley student who says cops racially profiled, mistreated him has anti-cop, anti-white history
MORE: Head of UW-Madison student gov. leaves in a huff; blames racism, oppression
Like The College Fix on Facebook / Follow us on Twitter
IMAGE: Shutterstock