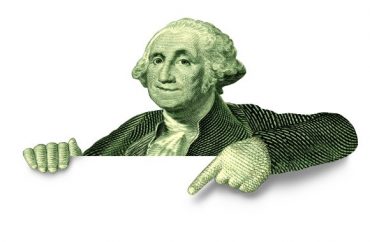 Two elementary schools in Berkeley, California will be changing their names in response to the reinvigorated Black Lives Matter movement.
According to SFGate.com, the schools are currently named after George Washington and Thomas Jefferson, the United States' first and third presidents respectively.
They were also … slaveholders.
The Berkeley Unified School District board voted unanimously for the change. A similar effort 15 years ago had failed.
Regarding the schools' names, the district's "Resolution In Support of Black Lives Matter," gives credit to the two Founding Fathers for "selfless service to a new nation" (Washington) and being "author of the Declaration of Independence and a Framer of the Constitution" (Jefferson).
However, Washington "profited from the enslaved labor of hundreds of human beings, and signed the 1793 Fugitive Slave Act," while Jefferson was "an unrepentant slaveholder whose wealth was built on the labor of the enslaved."
A district statement on the resolution mentions the myriad Black Lives Matter protests in response to the killings of George Floyd, Breonna Taylor, Ahmaud Arbery "and far too many other Black Americans to list." It also lists steps BUSD plans to take other than the school name changes:
Develop Resources that Focus on the Well-Being of Black Families – for the purpose of contributing to the ongoing need for healing;

Launch a Black Joy Campaign – to celebrate the full experience of Black students, families, staff, and community members;

Support Black Lives Matter At School Week – February 1-5, 2021;

Display a Black Lives Matter Banner in the Board Chambers; …

Create Excellence and Equity at Longfellow Middle School through a review of resources, procedures, and other forms of support for Black students;

Proactively Identify Class and Cultural Biases – this includes practices, policies, and institutional barriers that negatively influence student learning, perpetuate achievement gaps, and impede equal access to opportunities for all students in order to eradicate institutional bias of any kind;

Strengthen and Document a Commitment to Racial Justice – this includes not only addressing the symbols of institutional racism and white supremacy, but also to proactively identify and address biases, practices, policies, and institutional barriers that perpetuate injustice and inequality in our schools and our community; and deliver quarterly reports on progress.
Resolution co-author Ka'Dijah Brown, a BUSD board member, noted the resolution "is the first, but not the last, of our work around ensuring that we move from the thought of equity to excellence."
Read the article and resolution.
h/t to the Washington Examiner.
MORE: Eastern Illinois University's 'Lincoln Hall' eyed for name change
MORE: Commission urges Washington and Lee U: Don't change school's name
IMAGE: Shutterstock.com
Like The College Fix on Facebook / Follow us on Twitter