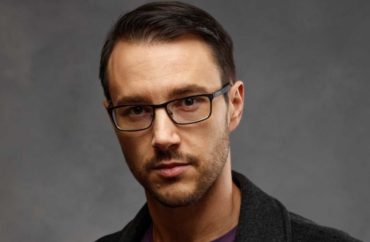 The anthropologists made the 'absurd' claim that sex can change, Colin Wright wrote
Biologist Colin Wright posted to X on Thursday criticizing the American Anthropological Association's decision to cancel a female scholars' panel on the importance of sex as a category.
The Sept. 28 letter, titled "No Place for Transphobia in Anthropology: Session pulled from the Annual Meeting Program," "accuse[s] the panel of committing 'one of the cardinal sins of scholarship'… assuming that 'sex and gender are simplistically binary, and that this is a fact with meaningful implications for the discipline,'" according to Wright.
Wright is a vocal critic of gender ideology, academic advisor for the Society for Evidence-Based Gender Medicine, and a fellow at the Manhattan Institute, according to his MI bio.
"The panel, however, was only about sex, not gender,'" Wright wrote.
He went on:
The statement goes on to make irrelevant claims about "people whose gender roles do not align neatly with their reproductive anatomy," and then falsely asserts that "There is no single biological standard by which all humans can be reliably sorted into a binary male/female sex classification" (yes there is, and it's based on the gamete a person can or would produce).

They also make the absurd claim that sex a "dynamically mutable" category in humans.

Lastly, the AAA/CASCA accuse the panelists of advancing a "'scientific reason' to question the humanity of already marginalized groups of people," which they claim are "those who exist outside a strict and narrow sex / gender binary."
The cancelled panel was slated to be presented at the American Anthropological Association's and Canadian Anthropology Society's joint annual conference in November, The College Fix reported Wednesday.
It was to feature scholars who have defended biological sex as a foundational category in science.
Among them were evolutionary biologist Carole Hooven, who taught at Harvard for two decades and has defended "sticking to biological reality" in an interview with The Fix,  and University of Alberta's Kathleen Lowrey, a Canadian anthropologist who was dismissed from an administrative campus position for her views on sex and gender.
Right now The College Fix has a back-to-school campaign to help us continue to support our amazing student journalists. A donation today will be matched thanks to a generous limited-time matching gift opportunity from a friend of The Fix! CLICK HERE for more details — and thank you!
MORE: Evolutionary biologist: two sexes exist
IMAGE: Colin Wright/Facebook
Like The College Fix on Facebook / Follow us on Twitter